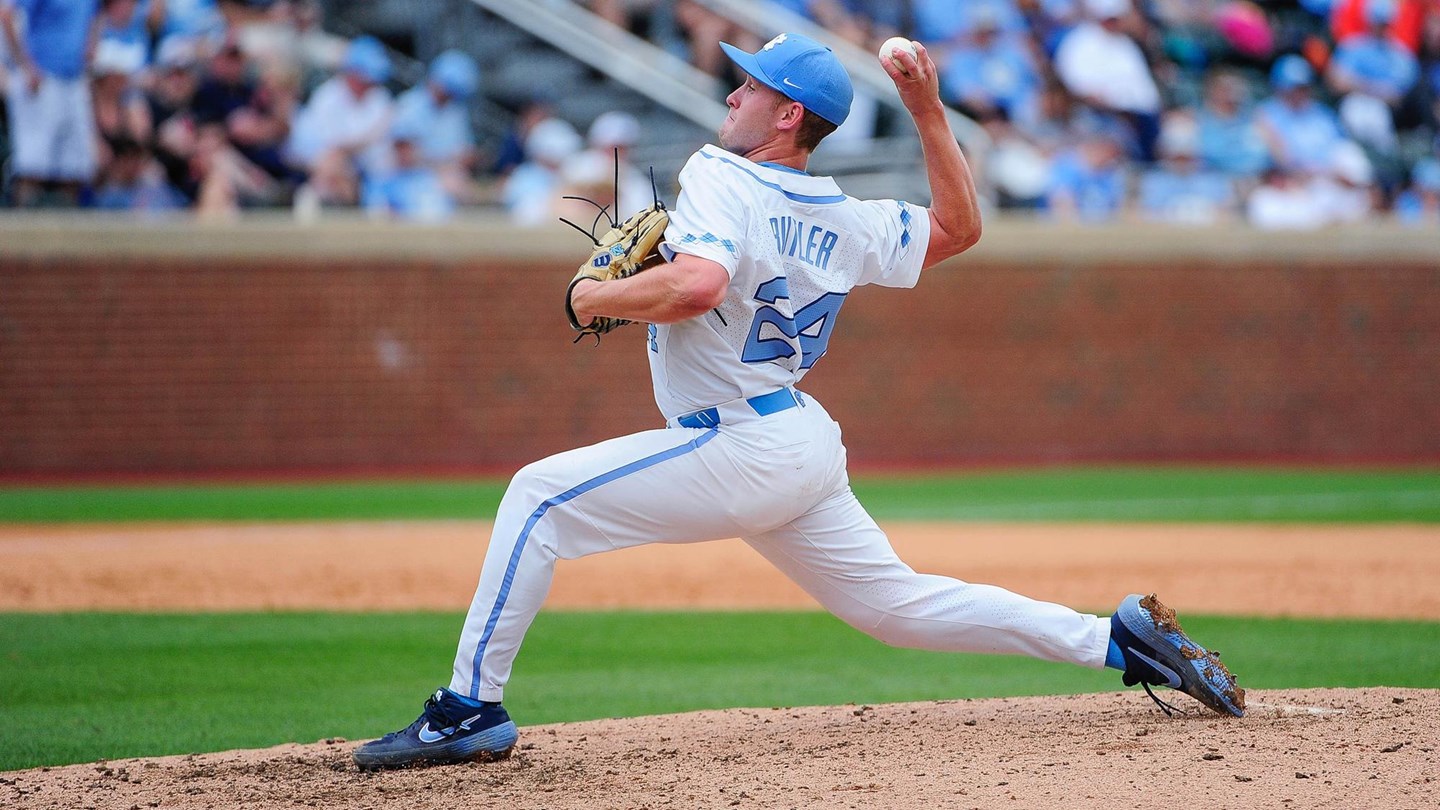 Tuesday afternoon marked the release of the All-ACC Academic Baseball team, a roster which includes a pair of Tar Heels–sophomore Caden O'Brien and redshirt senior Hansen Butler.
Both players had key roles out of the bullpen this past season for UNC, with Butler going 5-0 with a 3.86 ERA in 21 appearances. He also struck out 31 batters as he ultimately earned himself a 25th-round draft selection by the Chicago White Sox.
The lefty, O'Brien, meanwhile, made 30 appearances and held opponents to a .220 batting average while posting a 1-1 record. This is his second consecutive All-ACC Academic team selection.
Photo via UNC Athletics