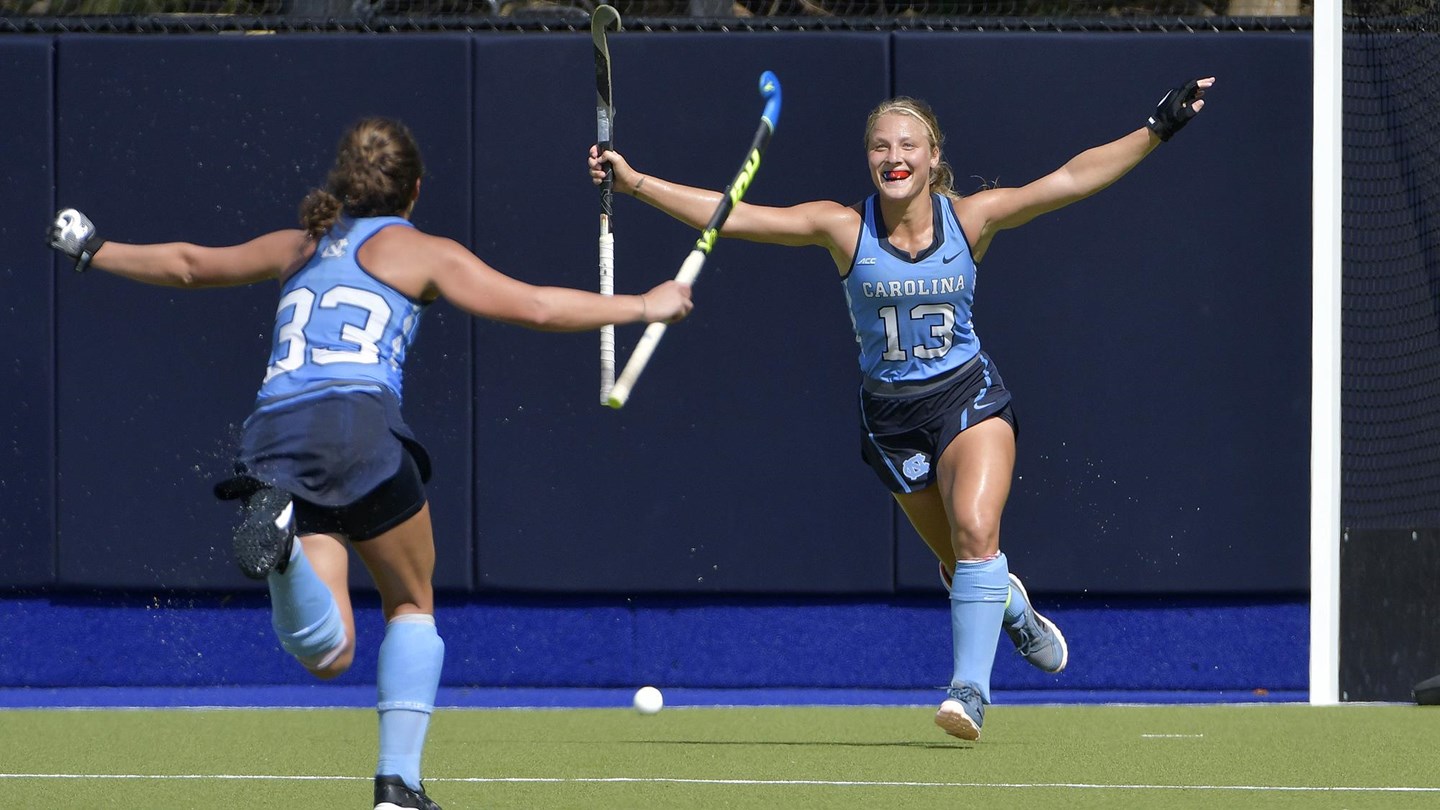 UNC field hockey star Ashley Hoffman was named Wednesday as the winner of this year's Mary Garber Award, the annual honor recognizing the ACC's top female athlete.
Hoffman recently joined Luke Maye as winners of the Patterson Medal, the most prestigious athletic honor awarded by UNC.
She becomes the first Tar Heel to win the Mary Garber Award since current U.S. Women's National Soccer Team member Crystal Dunn won it back in 2013.
This past season, Hoffman led the Tar Heels to a perfect 23-0 record and the program's seventh national championship. In addition, she was also named a First Team All-American, the ACC Tournament MVP and the NCAA Tournament MVP.
"Ashley is simply phenomenal – as a player and a person – and I'm thrilled to see her recognized this way," UNC head coach Karen Shelton said. "She was so clearly the best player in the country in 2018, and beyond that she was such a great leader and teammate. And then she earned her degree and went on to play for the U.S. team, where she continues to make us proud. I'm just so excited for her and her family that she's receiving the Garber Award."
Photo via UNC Athletics