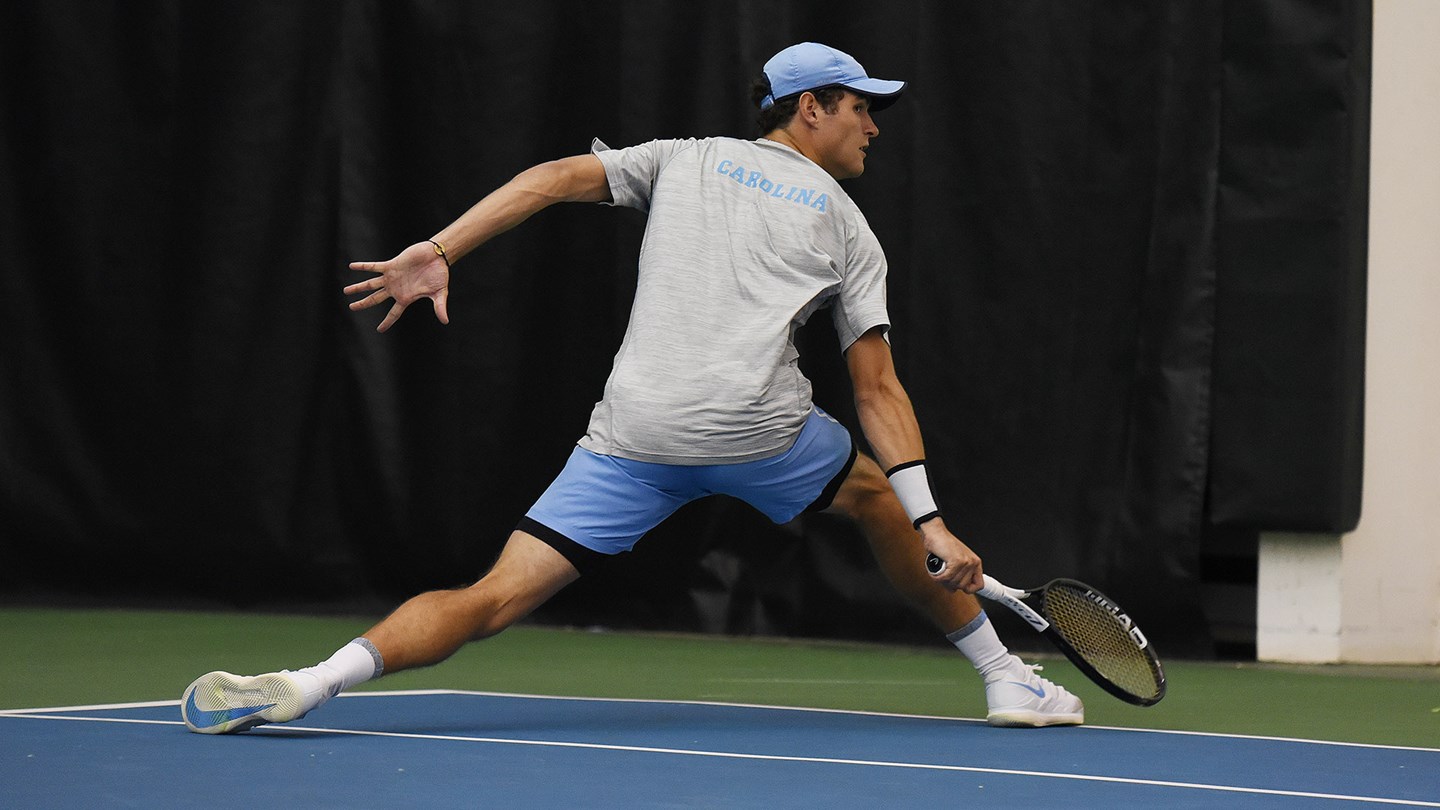 The fourth-ranked UNC men's tennis team improved its regular season record to 2-0 with a clean 7-0 sweep over the Wofford Terriers in Chapel Hill.
UNC opened its season with a win over NC Central on Saturday, before posting this impressive showing on Sunday.
The Tar Heels won the doubles point to begin the match against Wofford, before getting six consecutive singles victories–each of which came in straight sets.
William Blumberg, Brian Cernoch, Josh Peck, Simon Soendergaard, Mac Kiger and Ladd Harrison were the six players used by UNC head coach Sam Paul.
Photo via UNC Athletics