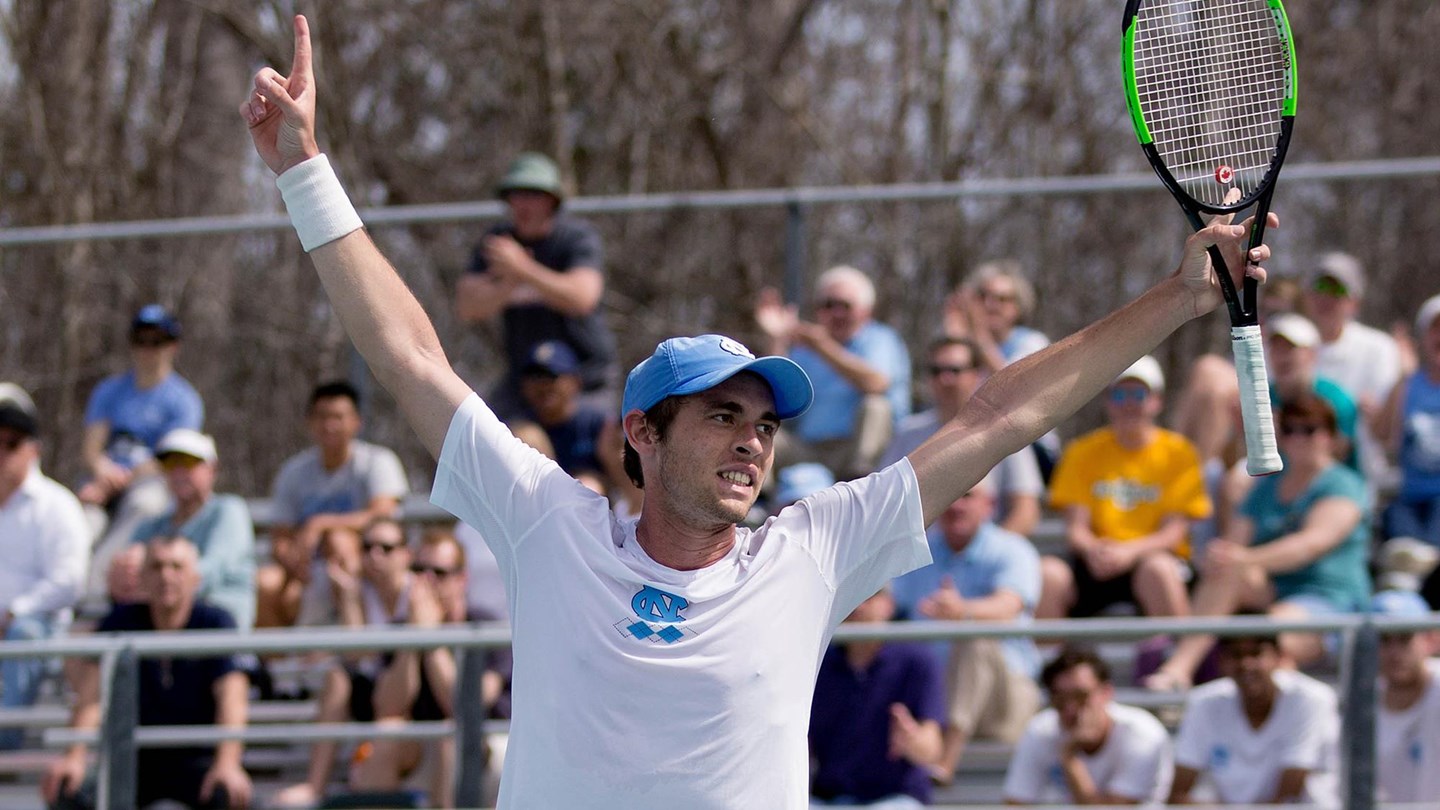 Despite dropping the doubles point to fall behind 1-0 early in the match on Sunday in Coral Gables, the 11th-ranked UNC men's tennis team recovered by winning four straight singles matches to take a 4-1 victory over the No. 23 Miami Hurricanes.
As a result, the Tar Heels improve their record to 12-3 this season with a 4-1 record against ACC opponents. Miami, meanwhile, drops to 15-5 overall and suffered its first conference loss to fall to 6-1 inside the league.
Mac Kiger (6-2, 6-4), Benjamin Sigouin (6-3, 6-3), Blaine Boyden (6-4, 6-1) and Josh Peck (6-3, 7-5) each won their singles matches in straight sets to finish off the victory for UNC.
Up Next:
A road showdown at No. 2 Wake Forest awaits the Tar Heels in their next match on Wednesday at 4 p.m. In the previous meeting between the two teams this season, the Demon Deacons came out with a 4-2 victory.
Photo via UNC Athletics