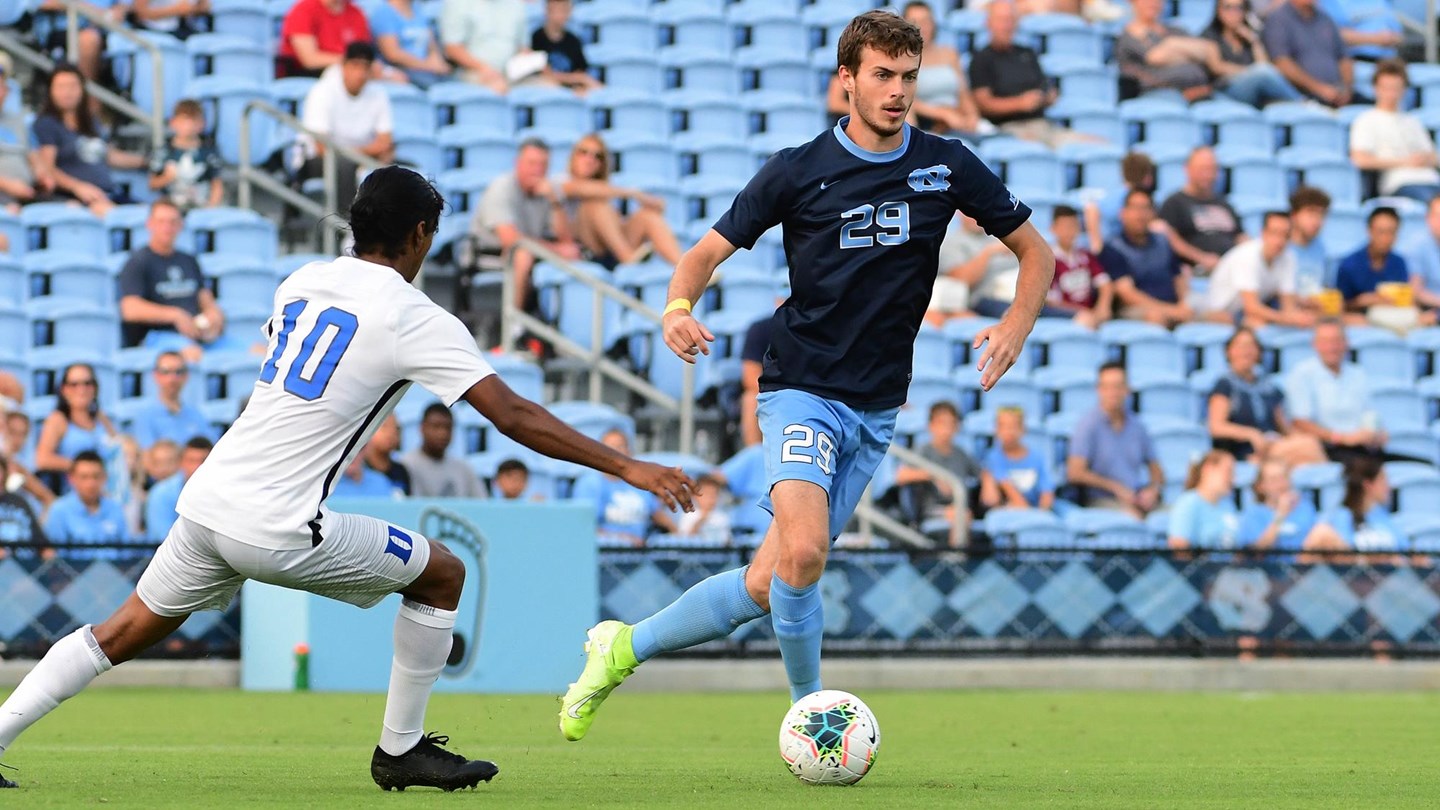 All-ACC teams for men's soccer were revealed on Wednesday, with a trio of Tar Heel senior midfielders making the cut.
Mauricio Pineda was named a First Team selection, while both Jeremy Kelly and Jack Skahan earned Second Team nods.
This marks Pineda's fourth consecutive All-ACC selection and second straight First Team choice. He scored five goals through the regular season, and led the Tar Heels with 52 total shots.
Skahan has tallied three goals and five assists in 2019, which moved him up to the Second Team after being named to the All-ACC Third Team last season.
For Kelly, four assists plus solid play on both defense and in the midfield was enough to get him his first All-ACC selection.
For the full All-ACC men's soccer teams. click here.
Photo via UNC Athletics