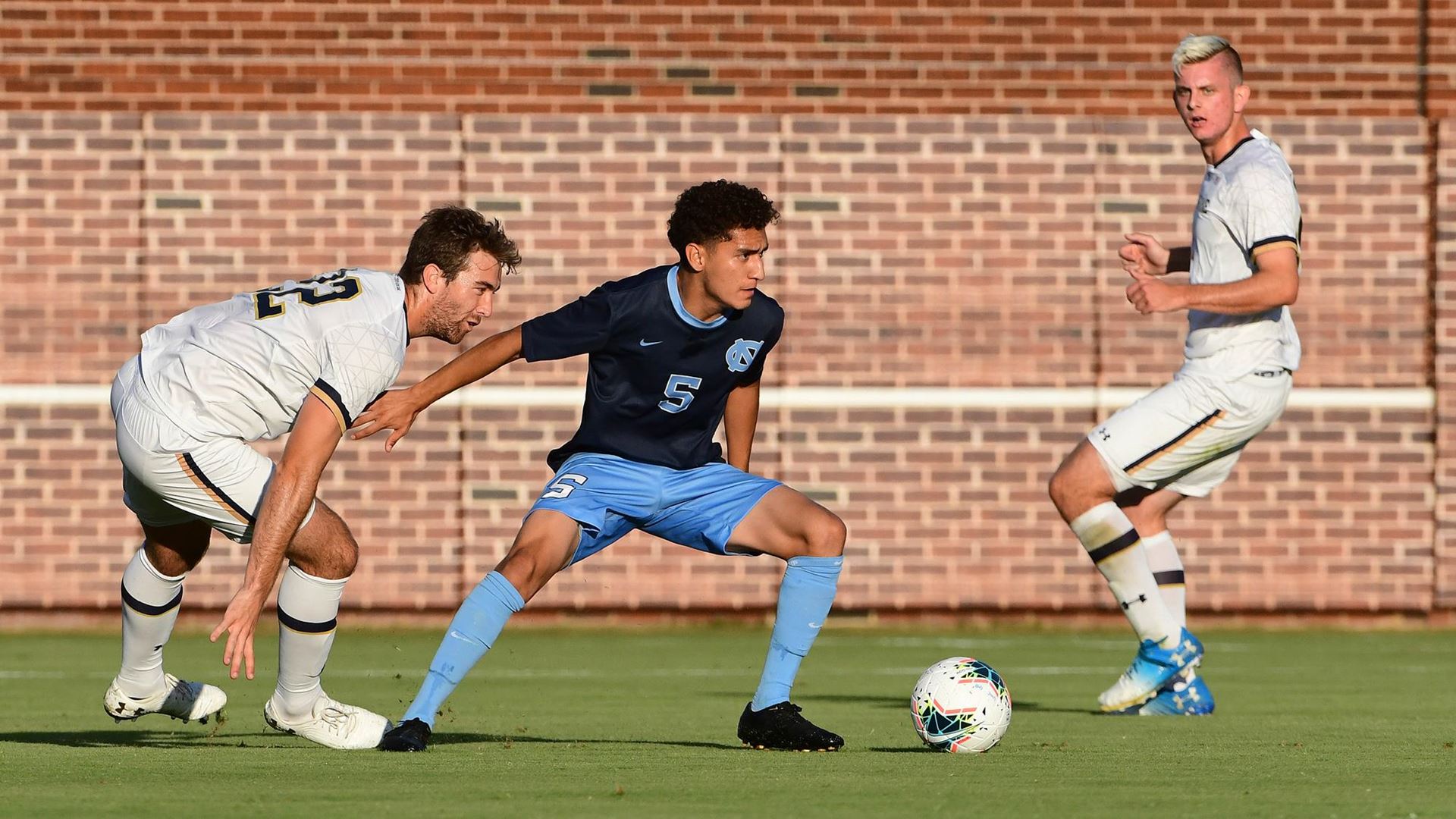 A 2-0 shutout victory over the No. 16 Notre Dame Fighting Irish on Friday night in Chapel Hill gave the No. 11 UNC men's soccer team its second straight victory to begin competition against ACC opponents.
The Tar Heels struck first with a tap-in goal from Jelani Pieters in the 14th minute, while freshman Blake Malone added the insurance with his first career college goal in the 68th minute–which came when he headed home a corner kick from teammate Jack Skahan.
On defense, UNC (4-1-2) held Notre Dame (3-2-1) to just one shot on goal for the entire night.
Up Next:
Next on the schedule for the Tar Heels is a date with the No. 15 Duke Blue Devils at home next Friday. That match is scheduled to begin at 6 p.m.
Photo via UNC Athletics