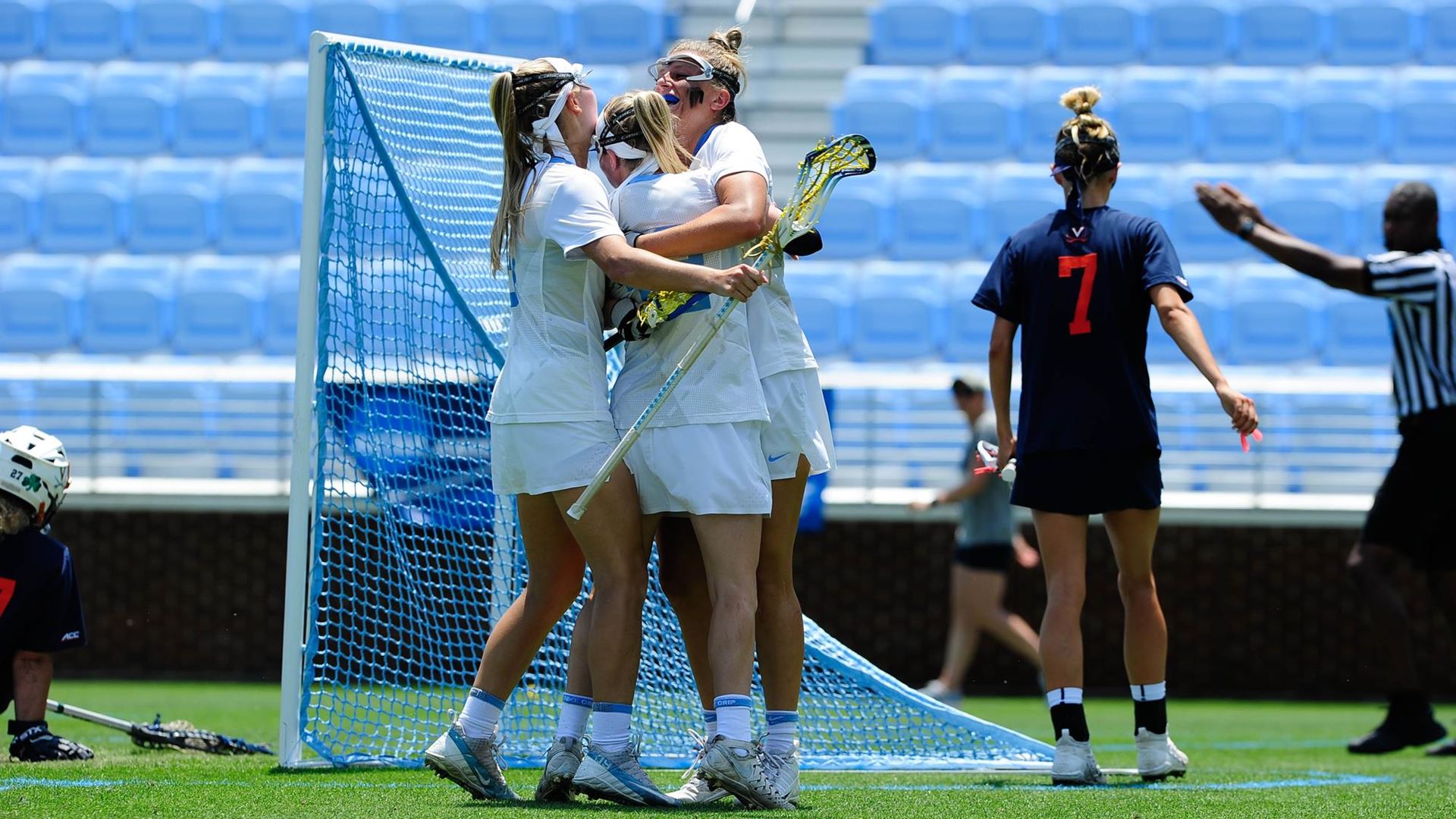 The No. 3 seed UNC women's lacrosse team trailed in the early portion of Saturday's NCAA Tournament Quarterfinal in Chapel Hill, but ultimately took off on an 11-0 run to defeat the No. 6 seed Virginia Cavaliers 14-7.
UNC kept Virginia off the scoreboard for a span of longer than 35 minutes of game time in order to build a 12-3 lead that proved to be too much for the Cavaliers to come back from.
Sophomore attacker Jamie Ortega led the way with three goals and two assists, while Katie Hoeg's four assists helped her reach the 100-point milestone for the season.
The Tar Heels improved their record to 17-3 with the win, while ending Virginia's season at 13-7.
This will be the eighth NCAA Final Four appearance for the Tar Heels in the last 11 seasons.
Up Next:
UNC will face Boston College in an ACC Tournament championship game rematch on May 24 for a spot in this year's national title game. The Eagles' only loss this year came against the Tar Heels, but the teams are 1-1 against each other this season in two previous meetings.
Photo via UNC Athletics