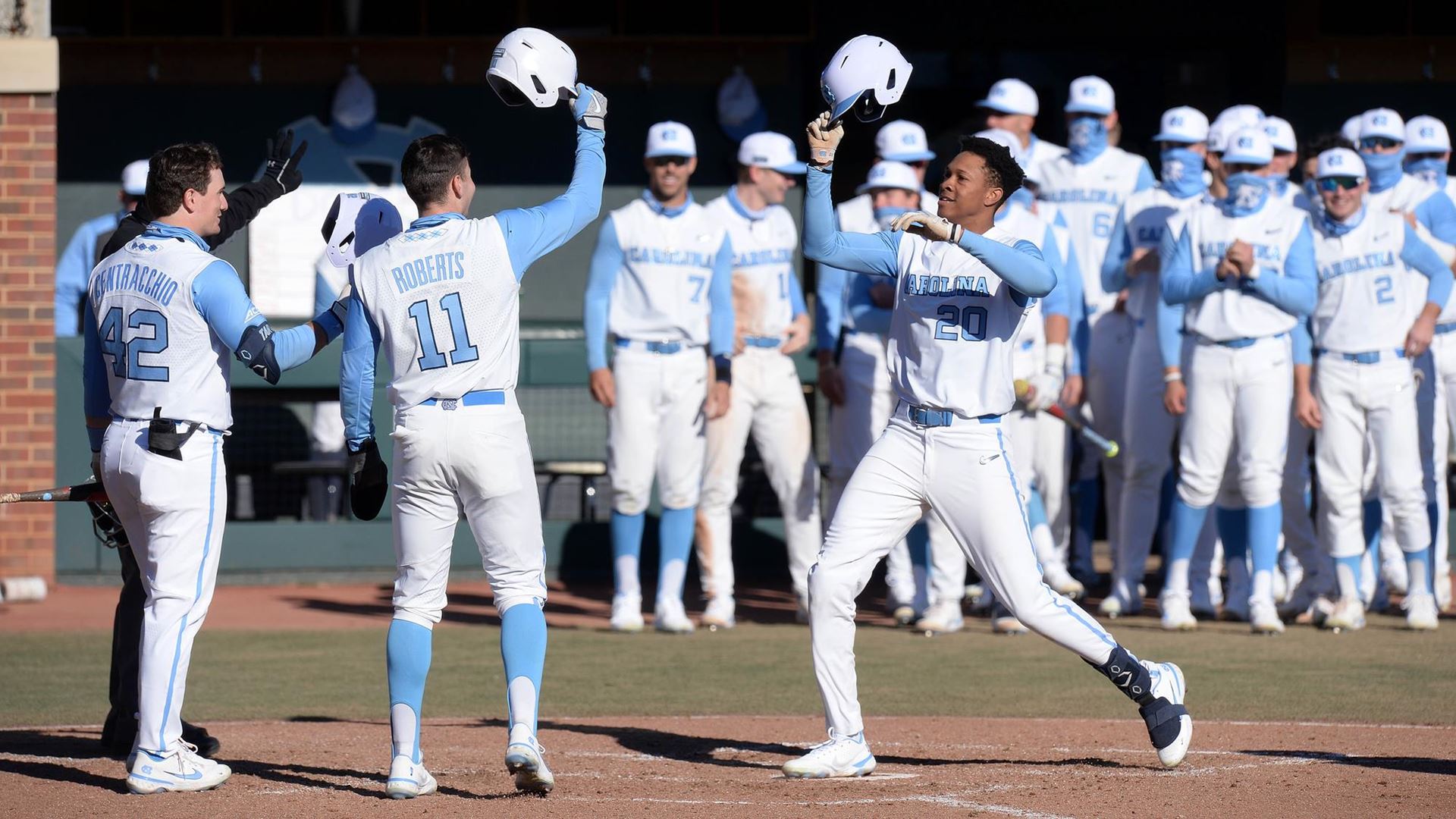 Make it two wins in two games for the UNC baseball team under new head coach Scott Forbes, as the Tar Heels defeated James Madison by a score of 7-4 on Saturday to clinch their season-opening series.
Northwest Florida transfer Justice Thompson led the Tar Heels offensively in just his second game with the program, going 4-for-5 at the plate with two doubles, a home run and three RBIs.
Friday's offensive star, Caleb Roberts, continued his hot start to the season as well with three RBIs of his own.
The Tar Heels also received another dominant outing from their starting pitcher on Saturday. Redshirt freshman Max Carlson allowed just three hits and two earned runs over 6.2 innings of work, while striking out eight James Madison hitters.
James Madison took advantage of a UNC throwing error in the top of the first inning to grab a 1-0 lead, but the Tar Heels responded with three runs in the third inning to take the lead for good.
Thompson's two-run homer in the fifth made it 5-1 in favor of the Tar Heels, before James Madison rallied to make it 5-4 with three runs spread across the seventh and eighth innings.
UNC finally put the game out of reach when Roberts drove in two runs with an RBI triple in the home half of the eighth inning.
Joey Lancellotti came out of the bullpen to work the top of the ninth and earn his first save of the season.
"I thought that was just the game we needed after an emotional opener yesterday," Forbes said afterwards. "When you have a game like we did yesterday, you know that it is going to be close the next day. That's just the way the game of baseball works. I have to give James Madison a lot of credit, they have a great program, and fought hard to pull the game within one. I am looking forward to good one tomorrow."
Up Next:
The Tar Heels will go for the series sweep on Sunday, with first pitch set for 1 p.m.
Photo via UNC Athletics
Chapelboro.com does not charge subscription fees. You can support local journalism and our mission to serve the community. Contribute today – every single dollar matters.