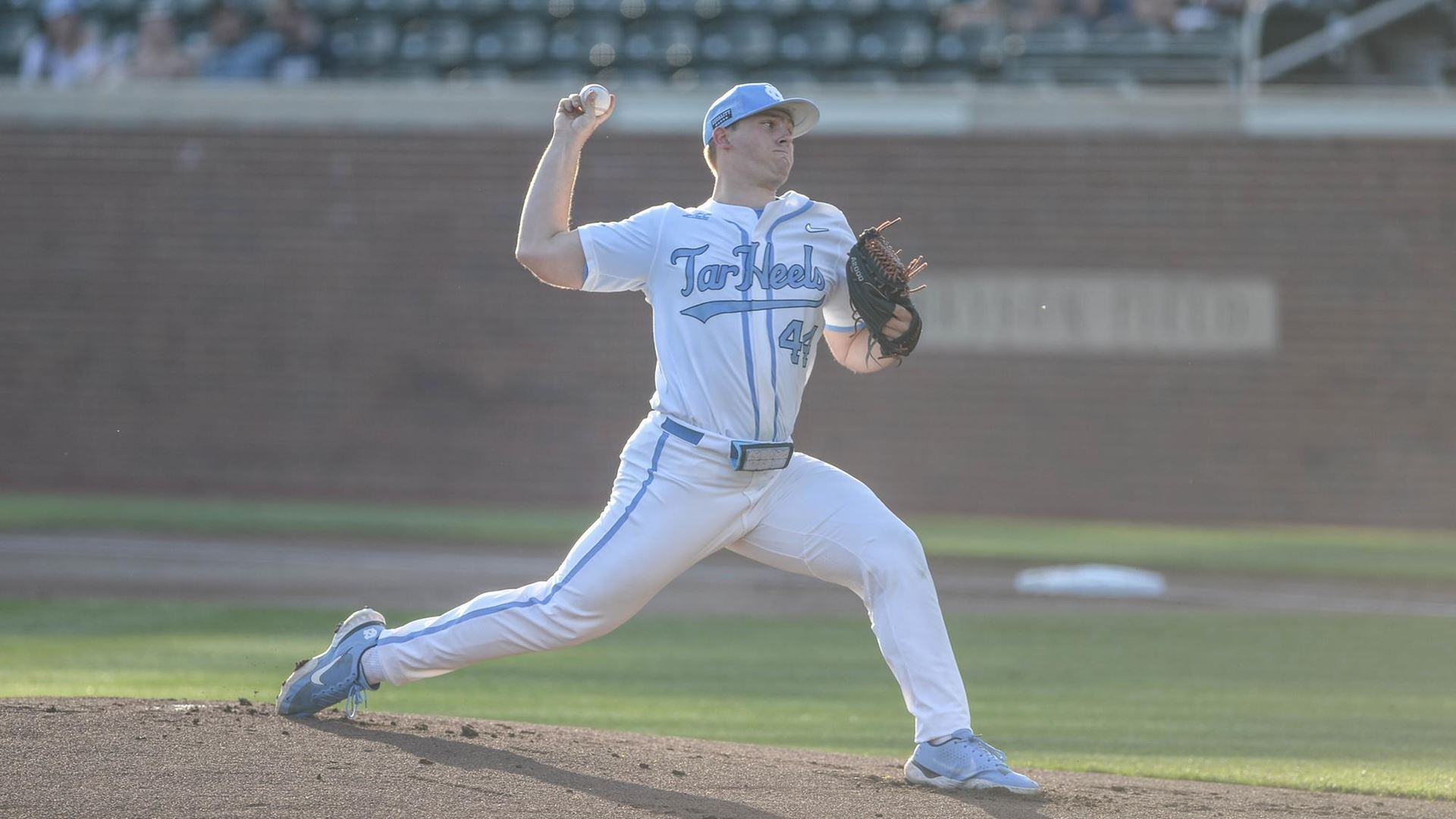 Sophomore right-hander Austin Love struck out nine batters and threw all nine innings on Friday night at Boshamer Stadium, leading the UNC baseball team to a 5-1 victory over No. 8 Louisville.
It was the first complete game thrown by a Tar Heel since Rodney Hutchison pulled off the feat in 2018 against North Carolina A&T.
Mac Horvath led the Tar Heels (22-22, 15-16 ACC) offensively with a two-run homer in the bottom of the second inning and a two-run single in the fifth–driving in a career-high four of the team's five total runs.
Angel Zarate added a solo home run in the third inning in between Horvath's big hits, as UNC led 5-0 entering the sixth inning.
Louisville (26-16, 16-11 ACC) got on the board in the sixth inning with a solo home run by Henry Davis, but that would be all the scoring the Cardinals could muster against Love.
The win moved UNC back to .500 on the year as it hopes to finish the season strong and earn a spot in the postseason.
Up Next:
Saturday's second game of the series between UNC and Louisville will begin at 2 p.m.
Photo via UNC Athletics
Chapelboro.com does not charge subscription fees. You can support local journalism and our mission to serve the community. Contribute today – every single dollar matters.