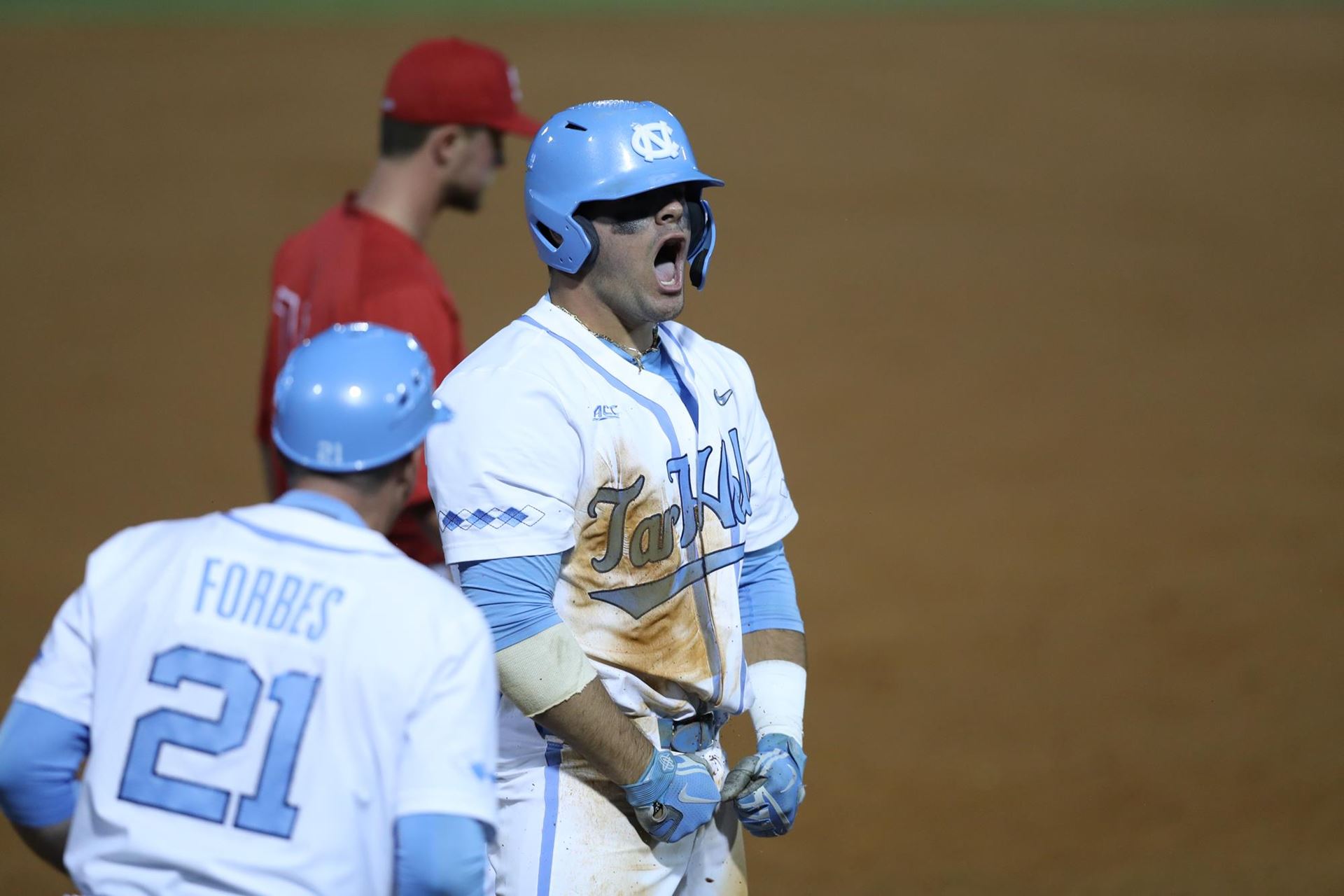 UNC freshman Aaron Sabato put on an absolute clinic Thursday night at Boshamer Stadium, as he hit for the cycle and drove in four runs to lead the No. 20 UNC baseball team to a 5-3 victory in the series opener against the No. 17 NC State Wolfpack.
Sabato hit his 13th home run of the season and was responsible for four of UNC's six total hits in the game.
As a result, the Tar Heels improved to 38-15 on the season while dropping the Wolfpack to 39-15.
NC State led the game 3-2 entering the seventh inning, but UNC responded with a two-run triple from Sabato in the bottom of the frame to take control of the game for good.
Ike Freeman then added some insurance for the Tar Heels with a solo home run in the bottom of the eighth.
Sabato became the first Tar Heel to hit for the cycle in a game since Colin Moran–now with the Pittsburgh Pirates–did it back in 2012, and he became the first UNC freshman to ever pull off the feat.
Up Next:
The Tar Heels will look to clinch the series against the Wolfpack on Friday, with first pitch scheduled for 6 p.m.
Photo via UNC Athletics