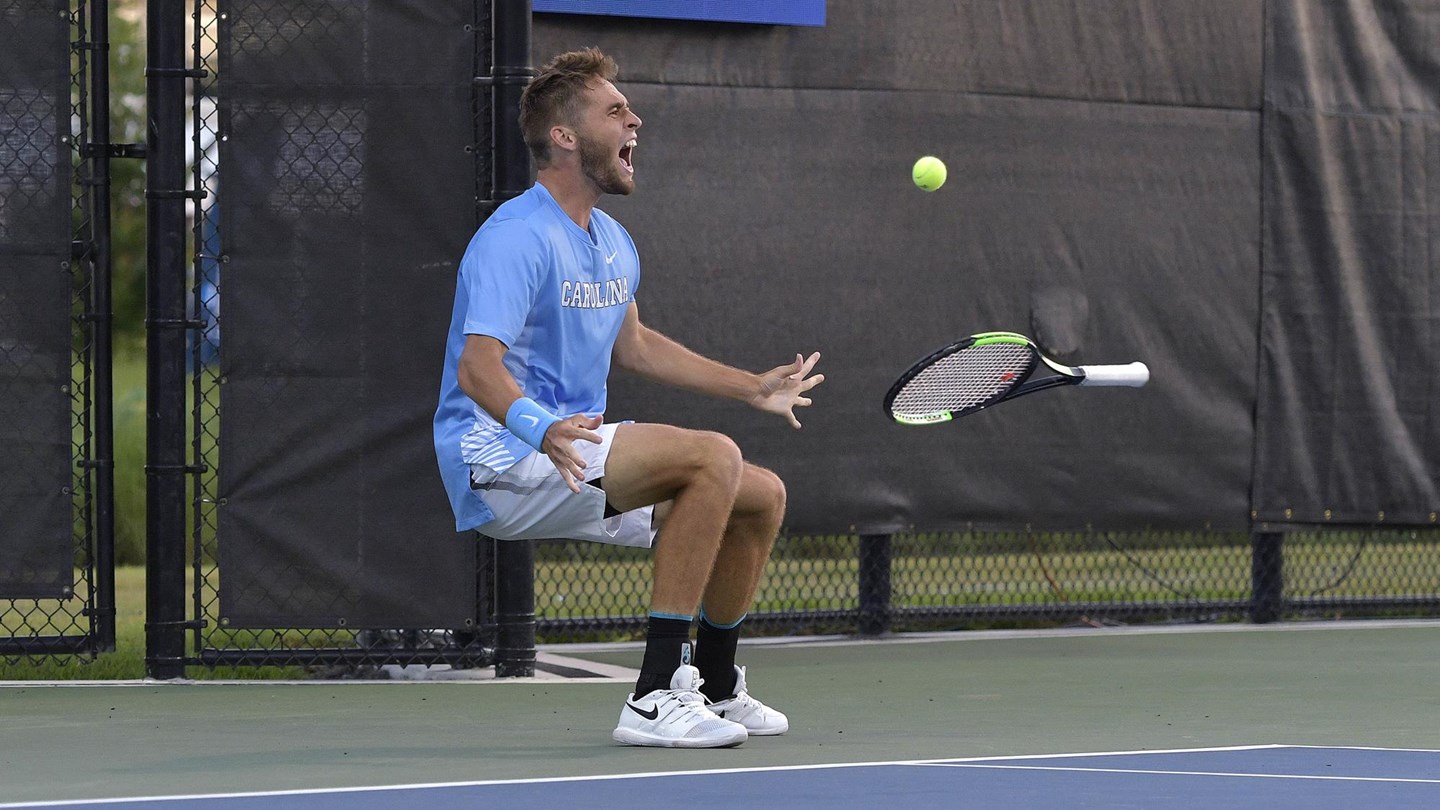 For the second time in the history of the program, the UNC men's tennis team is headed to the Final Four.
The ninth-seeded Tar Heels took down top-seeded Ohio State on Thursday in Orlando by a score of 4-2 to make it happen.
UNC won the doubles point to begin the match, then took a 3-0 lead behind singles victories from Brian Cernoch (6-2, 6-0) and Blaine Boyden (6-1, 6-3).
Ohio State battled back to win the next two points before Benjamin Sigouin sealed the deal for the Tar Heels with a dramatic three-set victory (3-6, 6-3, 6-4) on Court Two.
Photo via UNC Athletics