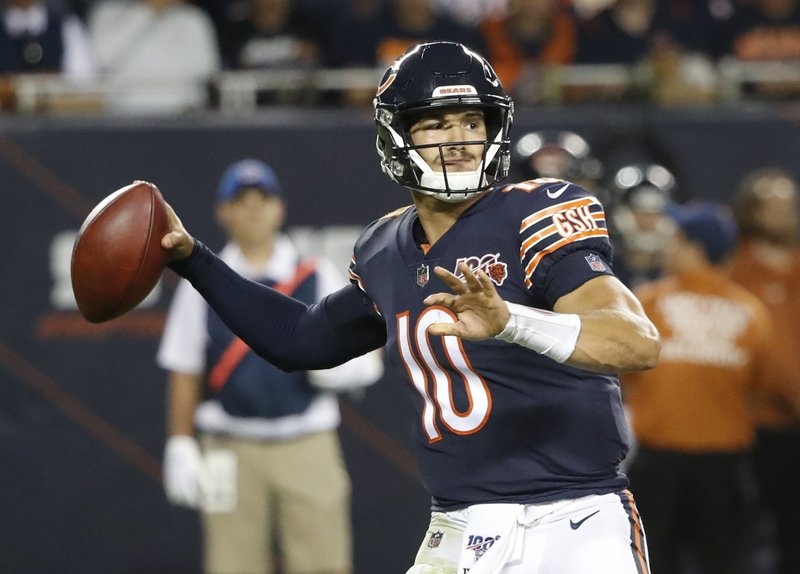 Chicago Bears quarterback–and former UNC standout–Mitchell Trubisky was forced to leave Sunday's 16-6 victory over the Minnesota Vikings in the first quarter due to an apparent shoulder injury.
On just the Bears sixth offensive play of the game, Trubisky was sacked by Vikings defensive end Danielle Hunter for a 10-yard loss. Trubisky fell hard on to his left shoulder, fumbling the ball in the process.
A defensive holding call prevented the Bears from losing the ball, but Trubisky would leave the game and be replaced by veteran backup Chase Daniel.
The No. 2 overall draft pick from 2016 struggled through his first three starts this season, despite the Bears now having a 3-1 record. In those first three games, Trubisky threw for only 579 yards and three touchdowns while also throwing two interceptions.
It is unclear at this time how much time this injury will cause him to miss.
Trubisky injury to left shoulder. pic.twitter.com/PZV1VmNXpK

— Bears Barroom (@BearsBarroom) September 29, 2019
Photo via Associated Press