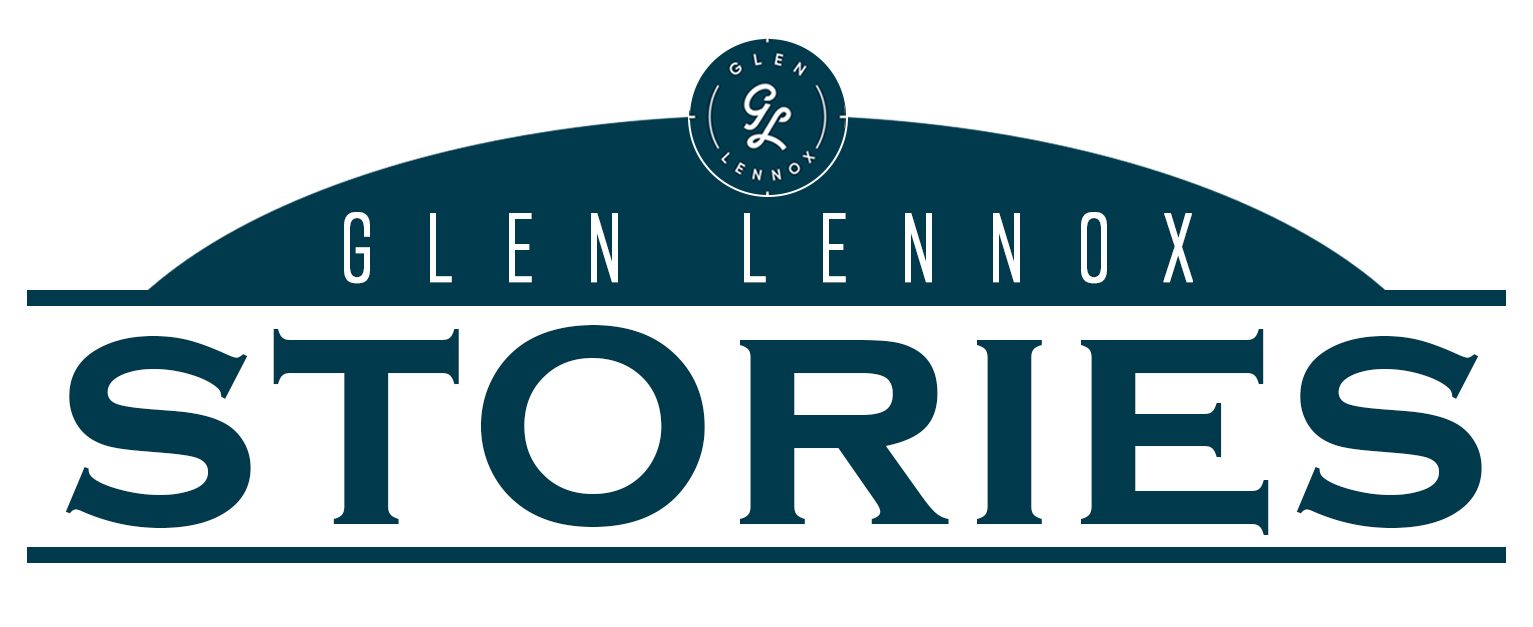 When Grubb Properties of Charlotte gained the approval from the Chapel Hill Town Council to begin the development of Glen Lennox, Clay Grubb hired Dan McMains, owner of  JD Tree Pros, a company that was already working to preserve and maintain the landscape of the iconic, 50-year-old community.
"What do I think of growth?" McMains said recently. "What did I think when they were building those houses beside our farm in Apex? What did I see? I saw my woods turned into a housing development. Did I have a problem with it?
"At first I did. And then when my daughter grew up and moved out of my home, she moved into one of those houses and I thought to myself, well, she loves Apex. She wants to be here. Anybody that lived in Glen Lennox, for any part of their life, I bet you today would say, yeah, that place really does need to come down and be rebuilt.
"I mean there has to be a lifespan of all things, but when someone says something to me about growth or changes, I ask how small of a footprint will we make with how big of an impact on the way we change it."
McMains already knew the Grubb Properties goals when he agreed to take on the task of removing, reclaiming and saving the hundreds of trees on the property.
"We've worked for Grubb over the years because there's been scenarios where Grubb Properties really wanted to know is this doable? Is it salvageable?" McMains said. "Can we really make something happen? Because you can put so much money into saving the tree when you are better off to remove it and come back with species and specimens that you know are going to be able to adapt to what you're doing.
"First of all, is it safe enough for pedestrians and people who are going to be around old trees. Think about how inviting that area is now to walk around. You don't see certain specimens where there's such foot traffic. But they were so real with how they approached a job that if it was doable, let's do it. And they trusted me and I trusted them that they would do it that way.
McMains has worked on many projects where the owners insisted certain trees remain, with little long-range benefit.
"The prime example was that great huge, beautiful tree over at Carey Towne Center," McMains said "It was up on this big hill and they basically rerouted the parking lot. And the way they put the food courts and all those things in there to save this one tree, they put a huge 30-foot retaining wall to get a road around it. Two years later, it got struck by lightning. A few years later it got struck by lightning again.
"So, the reality of it is good in theory, but realistically you're talking about a tree that was at the end of its lifespan. Why not take it down and preserve the area and make it a green space that we can really enjoy plant specimens that are going to be long term and teachable and, by God, use something that will give back, like the American chestnuts that are giving you food that you can eat from this tree that's coming up out of the ground. So that's just where I'm at with it."
McMains knew there would be a lot of tree work at Glen Lennox with many options and opportunities.
"I was working with the same home-owners association there and was familiar with what was taking place on the property," he said. "I knew a lot of the trees. And then when Grubb reached out and said, 'Hey, we're doing this in multiple phases.' I was like, 'That's great. What's your plan?'
"It was the way they wanted to approach it. They were looking for ways of recycling or re-using this wood and that's where Carolina Urban Recycling in Charlotte came in. They were ready to drop these trees in certain places that can jeopardize fracturing the wood and breaking it to when you do go to mill it, the wood would just fall apart because the canopies were all taken off before they were cut down.
"I liked how they were picking out pieces that they knew would hold the carbon inside for decades or good grade wood. And when they were talking about what they were doing with rest of it, how willing they were to work with UNC and recycling every bit of it.
"I was like, okay, so we're taking something that before could have potentially been upwards of 60 to 70 percent going into a landfill to now recycling all these boards. All this wood has been incorporated back into recycling, plus all the by-product from the root systems and the brush and all."
McMains reviewed their original plan and suggested what could be done and what would not benefit the neighborhood in the long run.
"Some of the trees they wanted to keep with all the utilities, all the things that were going to happen in that area. And I'm like, this is not gonna work. You're gonna end up stressing and killing these trees."
And then when you do, they're going to be harvested in a way that it's beyond potentially re-using the wood because of worms or whatever the case may be, like fungal.
"So, let's look at the differences of doing that now, knowing that it's going to happen, and let's be real with it. And that's when we went to the church next door and talked to them specifically about saving these large oaks that were right there. And then a couple other items where they were willing to spend a little more money on doing it."
McMains said he pushed back on the original grading contract to clear and bulldoze trees so the cranes could come in to build the parking deck.
"I said, absolutely not! Not if you're keeping that tree and this tree and you're removing this one here for unknown reasons, maybe for sidewalks or whatever the purpose may be; utilities were majority of it. You can't just push that up and tear up all that ground and tear these root systems out.
"So they put a hold on that part of the work until we figured out a better way of doing it. Those were the things I love that they didn't just say, that sounds good but we're not doing that because it's going to cost a little more. It's going to take a little more time. Clay Grubb was more interested in preserving it the best way possible. And they did it.
"The way he wanted it done, with our cranes, and the way we can remove trees, we're not going to be damaging other trees or even infrastructures of the tree because, you know, a lot of people just see the tree. They don't realize what's underground. It's just as important if not more important.
"We talked about the layers of mulch to put over all the trees that were being preserved. They went thick enough on it that we weren't compacting all that soil. So that's one of the reasons we're moving our company closer to Chapel Hill because I like the way people want to save trees and the ones that need to be removed. We're doing it without destroying the rest of environment. That's pretty significant to me."