Join Aaron Keck Tuesday through Friday at 6:00 p.m. for "Live & Local," where you'll hear music from artists close to home, and even get the chance to listen in as local musicians talk about where they've been, where they're going, and what's happening in the local music scene.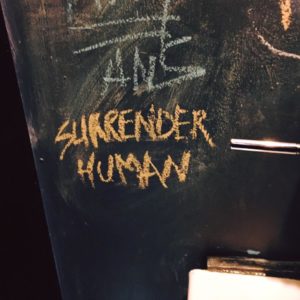 Surrender Human is Matt McMichaels and Robert Sledgecame when they play music together, and their tandem creations are a great slice of local music happening right here in Chapel Hill!
The duo swung by the WCHL studio to play some of their original tunes and have a conversation with Aaron Keck about their lives, their band, and their involvement with the Be Loud! Sophie Foundation, and the annual Be Loud! Festival event.
Part 1: "Hantuchova"
Part 2: "On The Rack"
Part 3: "Let You Down" (with Be Loud! festival festival co-organizer Steve Balcom)