Durham Tech students are doing great things every day, and some of them aren't even out of high school just yet!
Dual enrollment programs at Durham Tech allow students to accelerate their academic and professional careers by completing their high school classes and earning college credits simultaneously. Abby McAlister — the Durham Tech College Liason for Carrboro High School, Chapel Hill High School, East Chapel Hill High School, and Orange High School — and Linda Hall, a career coach at Cedar Ridge High School, spoke with Aaron Keck about dual enrollment and transfer programs at Durham Tech. 
"We have students that are completing 10 credits, 20 credits, 30 credits," said Hall. "I have a student who's completing his full associate's degree while he's in high school, so these are kids that are using this program to really get a headstart on their future."
The Career and College Promise program at Durham Tech puts students on the fast track to finishing college certificates, associate degrees and even four-year educations. Along the way, students can pick up job skills useful in obtaining entry-level employment as well as college credits that apply to all schools in the UNC system.
"I do work with students every day and see, especially in the career and technical education pathways, we see students getting really engaged in learning skills that are going to them with their career," said McAlister.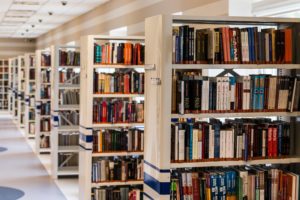 "There's so many different great careers out there, and [CCP] a great opportunity for students to learn about them, and also an opportunity to get a certification that translates to a great job right after high school," continued McAlister. "It's also a really great way for students to learn the responsibility of learning to navigate higher education, really getting that college level of rigor in high school and getting those credits to help them learn what it's really all about in higher education."
The education provided through the CCP is more than academics and certificates, as well. Students are also being culturally prepared for college and adult life, and all the independence that brings with it. According to McAlister, when she asks students what they've gotten out of the CCP program, the most common answer is that it helped them prepare for the shift from guided and monitored high school life to the independence and freedom graduation brings.
"[CCP] better prepared them for that transition," said McAlister, "And they feel more successful in their college experience."
You can listen to the full interview with Hall and McAlister below, and learn more about how Durham Tech students are doing great things here.
---
Each month we will profile a "Do Great Things" initiative from Durham Tech with in-studio guest interviews and interactive articles on Chapelboro.com. This feature showcases some of the inspiring initiatives and programs at Durham Tech that make our community proud.
Podcast: Play in new window | Download