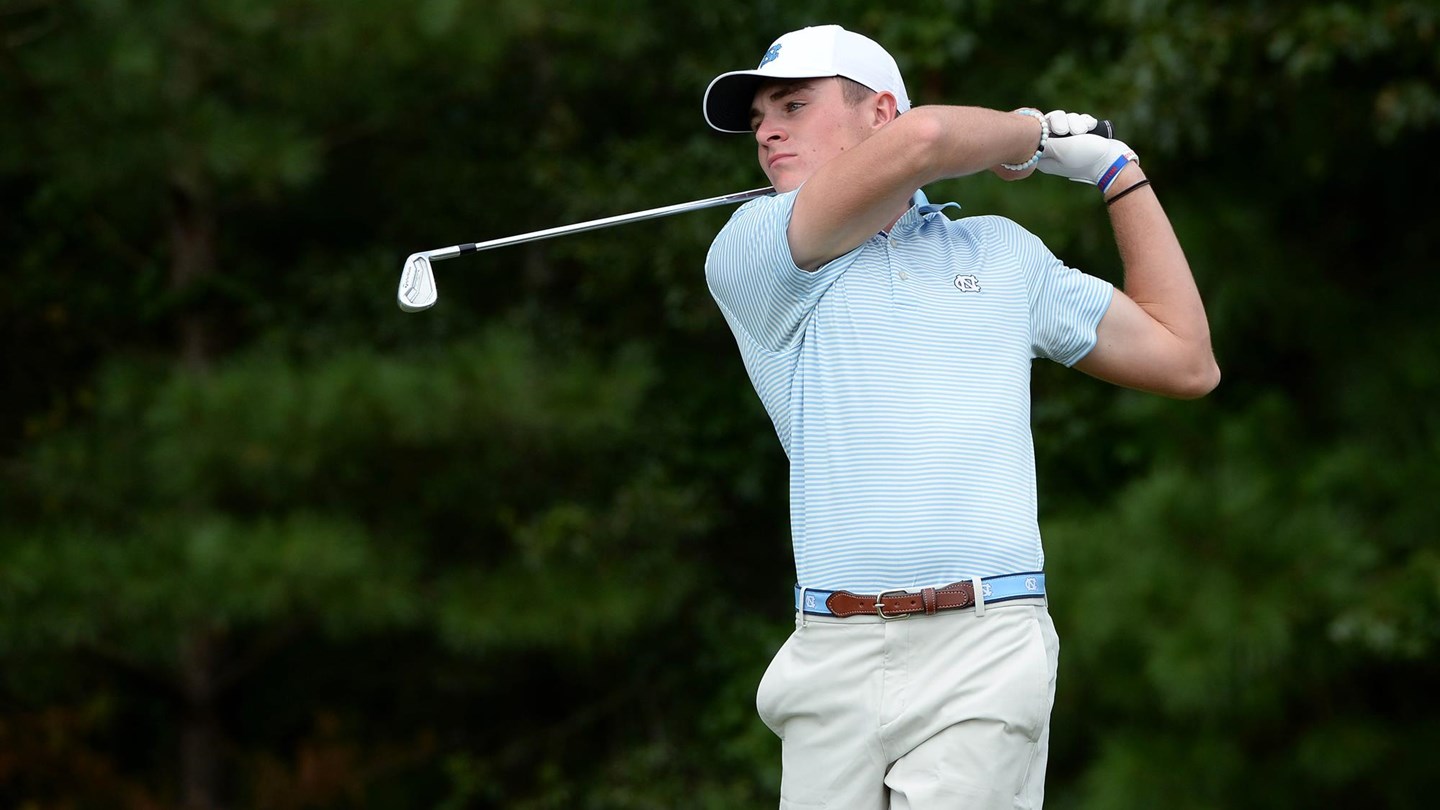 It was a big day for UNC golfer Austin Greaser. The rising senior at Carolina likely secured his spot in the final two rounds of the U.S. Open Friday, shooting even par in the second round of play to stay above the tournament's projected cut line by a two-stroke margin. Greaser's two-day score sits at two strokes over par, which is tied for 46th place among the 156-player field and six strokes behind the leader.
As of Friday afternoon with several players still finishing their second round, Greaser is one of only four amateurs in the field above the projected cut line of four-over. He shot three birdies and three bogeys in his second round.
This is Greaser's second appearance at a major this season, after he played two rounds at The Masters in April but missed the cut. Both appearances came by virtue of Greaser's runner-up finish at the U.S. Amateur Championship last summer.
Greaser's teammate Ryan Gerard also played his second round at the tournament Friday, but will miss the cut after shooting three-over on the day to finish at seven over par. Gerard recently completed his final season at Carolina, and appeared at the U.S. Open by virtue of winning a qualifier tournament earlier in June.
The U.S. Open will play its final two rounds on Saturday and Sunday at The Country Club in Brookline, MA.
Featured image via UNC Athletic Communications
---
Chapelboro.com does not charge subscription fees, and you can directly support our efforts in local journalism here. Want more of what you see on Chapelboro? Let us bring free local news and community information to you by signing up for our biweekly newsletter.