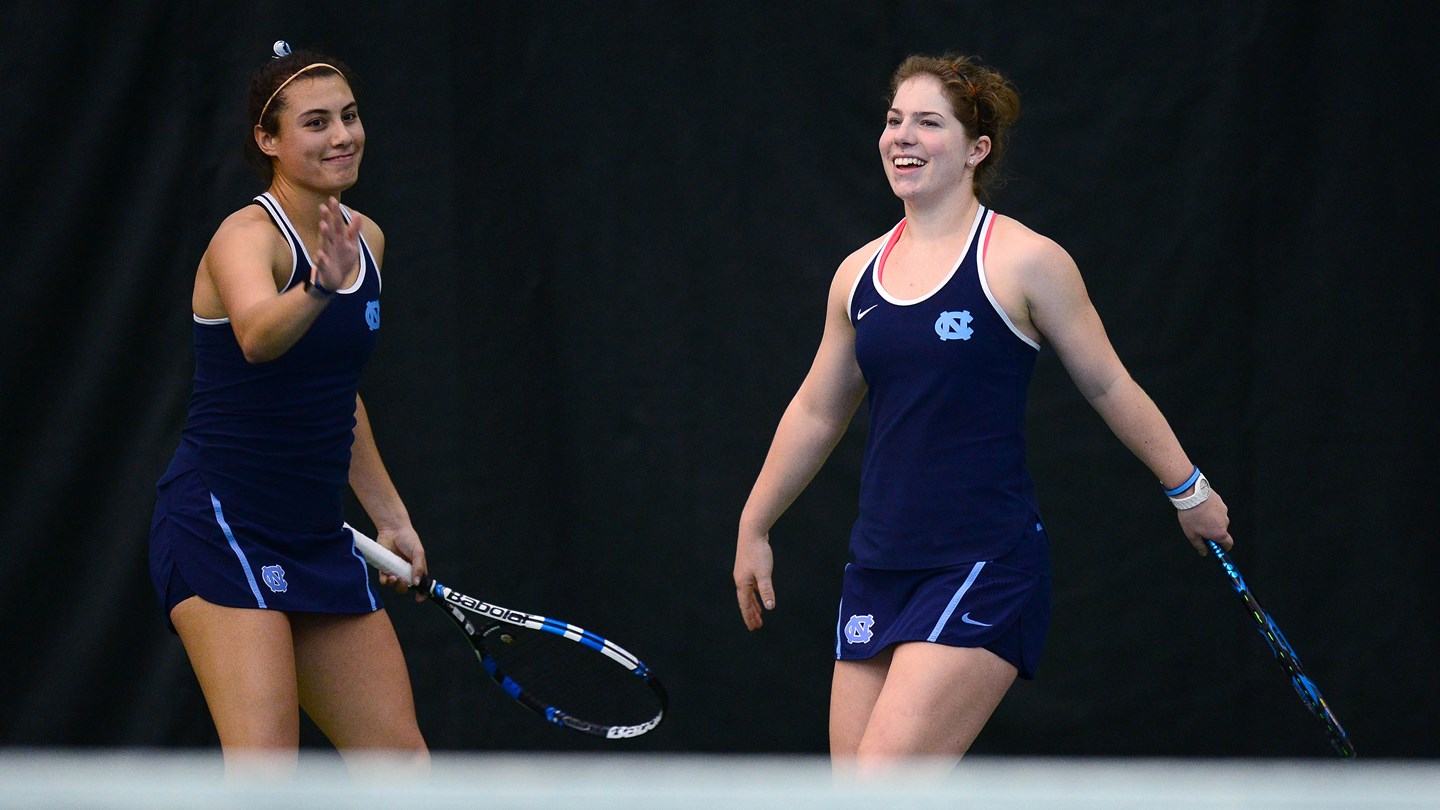 In the newest Oracle/ITA collegiate tennis rankings–which were released on Tuesday–the Tar Heel duo of Jessie Aney and Alexa Graham took over as the No. 1 doubles pairing in the nation.
UNC (18-2, 7-1 ACC) also held onto the top spot in the team rankings, as the only squad in Division I with six players listed in the individual rankings.
Aney and Graham have combined to post a 22-4 record this season (7-0 vs. ACC opponents), and are currently riding a 12-match win streak.
They'll return to action Friday with a visit to Notre Dame scheduled for 4 p.m.
For the full Oracle/ITA women's doubles rankings, click here.
Photo via UNC Athletics