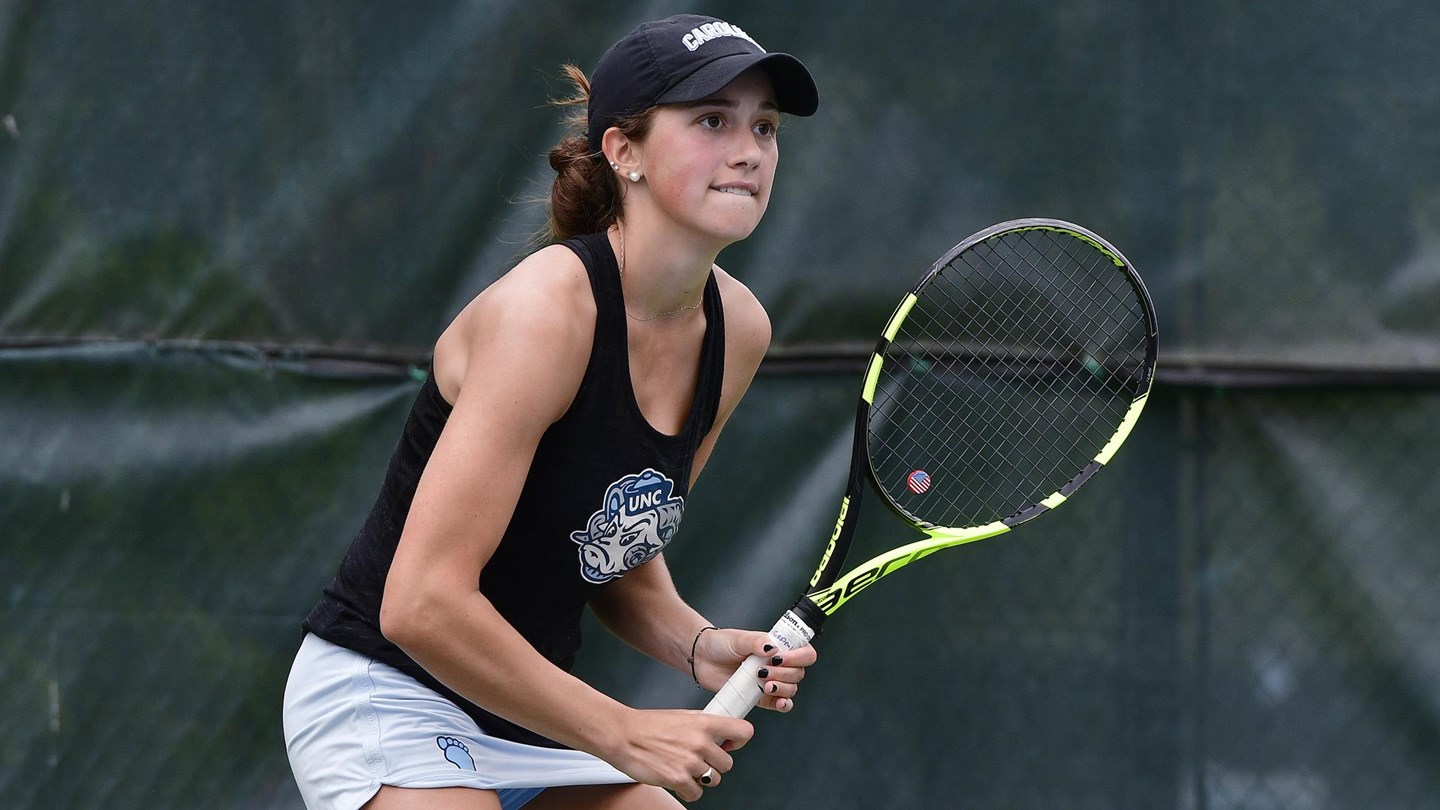 The breakout debut season continued for UNC's Cameron Morra, who was selected Tuesday as the ACC Women's Tennis Freshman of the Week for the fourth time this year.
Morra went undefeated last week as the Tar Heels earned shutout victories over No. 13 Florida State and No. 22 Wake Forest–winning both of her matches in straight sets.
Ranked No. 29 nationally in singles play already, the Maryland native has a record of 9-1 against ACC competition and 16-2 in dual matches.
She has been a key reason the Tar Heels have risen to No. 2 in the country as a team with a record of 24-1 and 12-0 in the ACC.
Photo via UNC Athletics