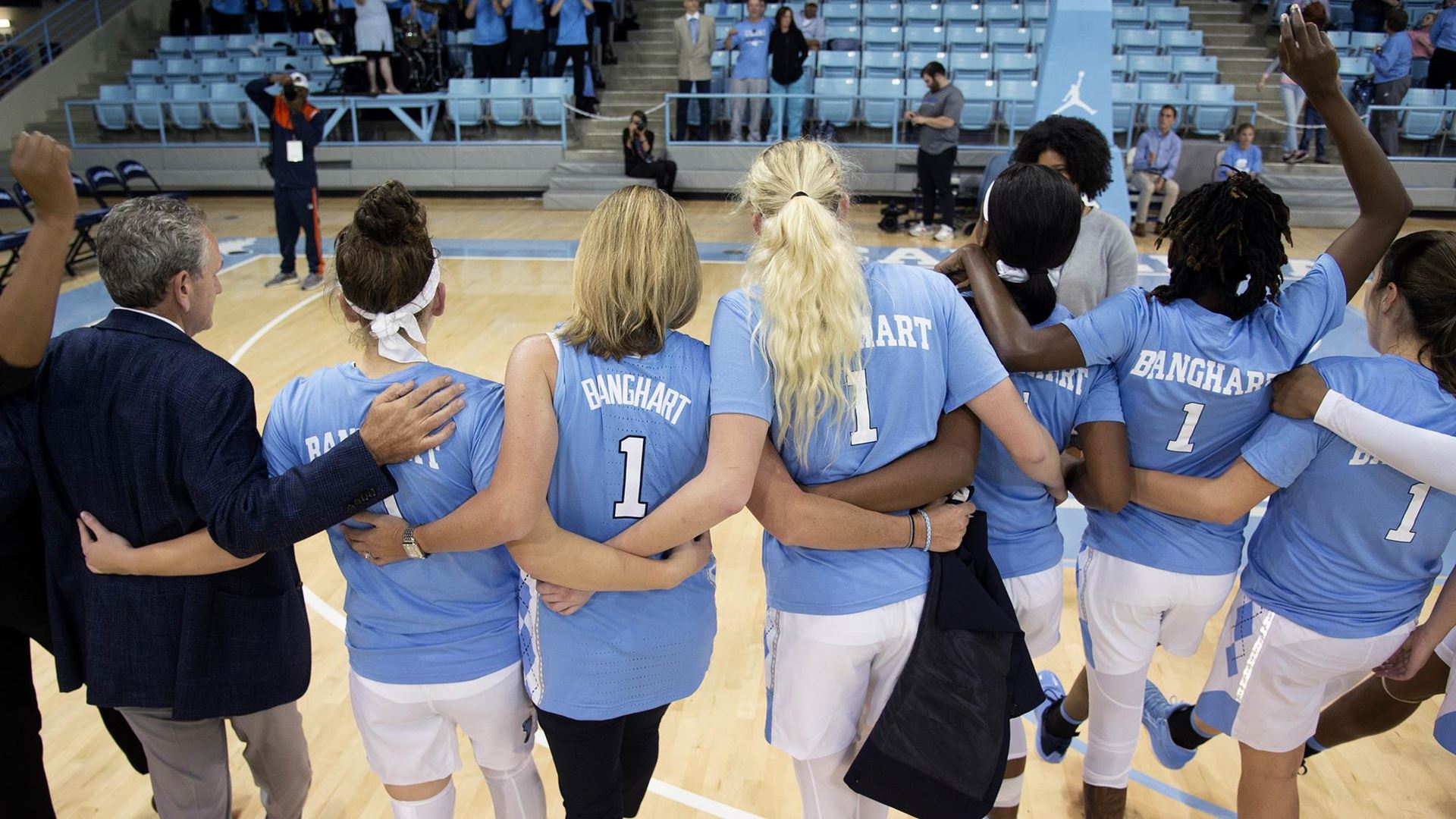 In the first regular season game with new head coach Courtney Banghart on the bench Thursday night at Carmichael Arena, the UNC women's basketball team had four starters score at least 17 points on the way to a 92-55 blowout win over the Western Carolina Catamounts.
Junior forward Janelle Bailey led the way with 21 points and 10 rebounds, while freshman Malu Tshitenge was the surprise of the night finishing with 19 points on 8-for-10 shooting from the floor.
In addition, seniors Taylor Koenen and Shayla Bennett each added 17 points to the winning cause.
UNC built a 43-29 lead at halftime, before eventually outscoring the Catamounts 49-26 after the break to pull away.
"It's good to get out there and finally play against somebody else," Banghart said. "I thought there were some bright spots and there's obviously going to be room for growth as we continue to try to get a little bit tougher and grittier on the defensive end. But offensively, we put up 92 points. This is a team that can score – it's a matter of getting a little bit grittier on the defense end."
After the game, the Tar Heel players presented Banghart with a No. 1 jersey and received one themselves as they celebrated on the court.
"I really have heartfelt gratitude for what the Athletic Department did for me after the game," Banghart said. "This is about [the players], but I certainly appreciate the sentiment."
Up Next:
UNC remains at home for its next game on Monday against Navy. Tip-off for that one is set for 7 p.m.
Photo via UNC Athletics