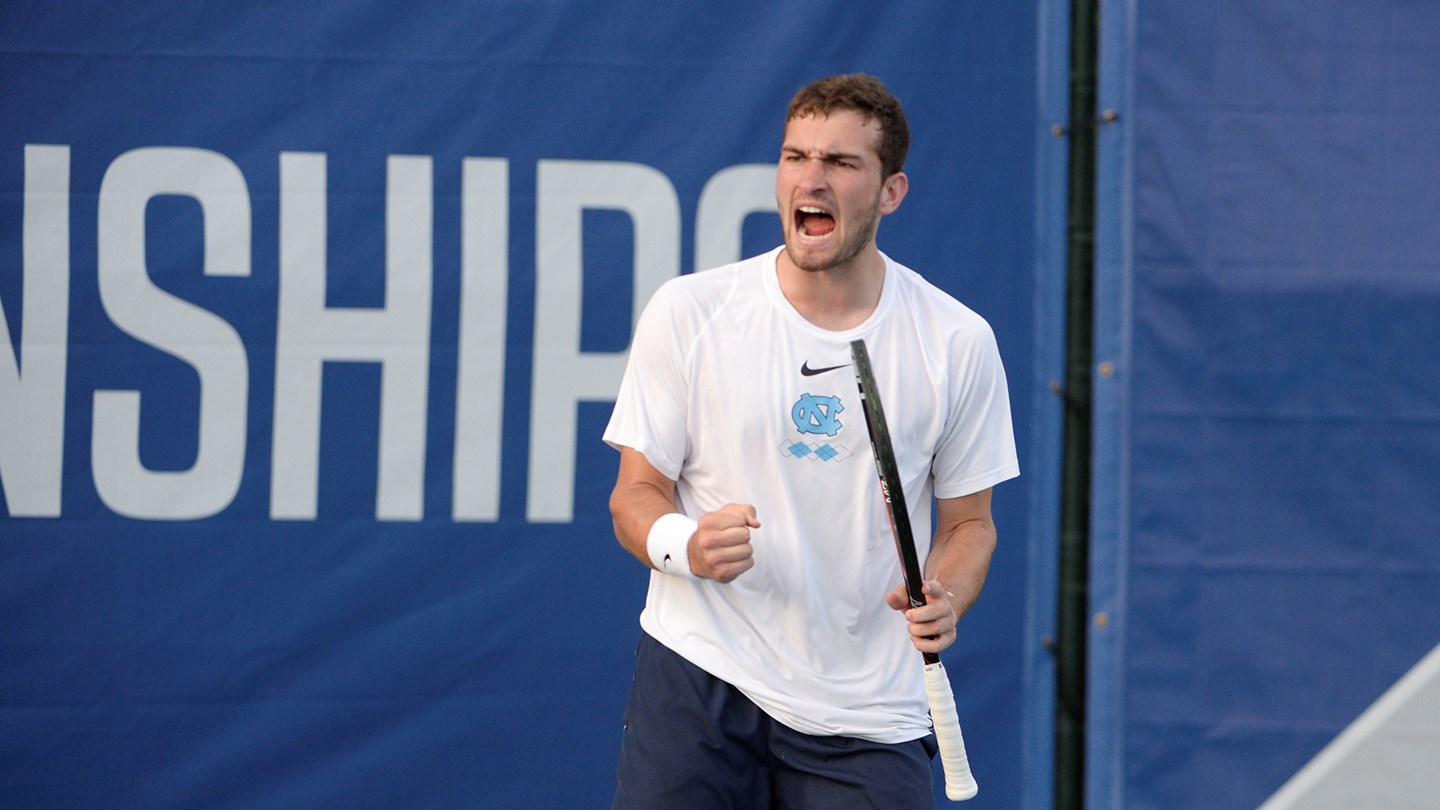 Looking to build on his performance as NCAA runner-up a year ago, UNC sophomore William Blumberg moved one step closer to his goal on Thursday morning in Winston-Salem–knocking off Tennessee Tech's Eduardo Mena 7-6, 4-6, 6-3 to advance to the NCAA Men's Singles Tournament Round of 16.
It was Blumberg's first three-set match of the young tournament, after he defeated San Diego's August Holmgren in straight sets during Wednesday's NCAA First Round action.
The No. 2 overall seed for the entire tournament, Blumberg–also the last remaining Tar Heel left standing–will now move on to face Cameron Klinger from Vanderbilt on Friday.
For the full NCAA Men's Tennis Singles Tournament bracket, click here.
Photo via UNC Athletics