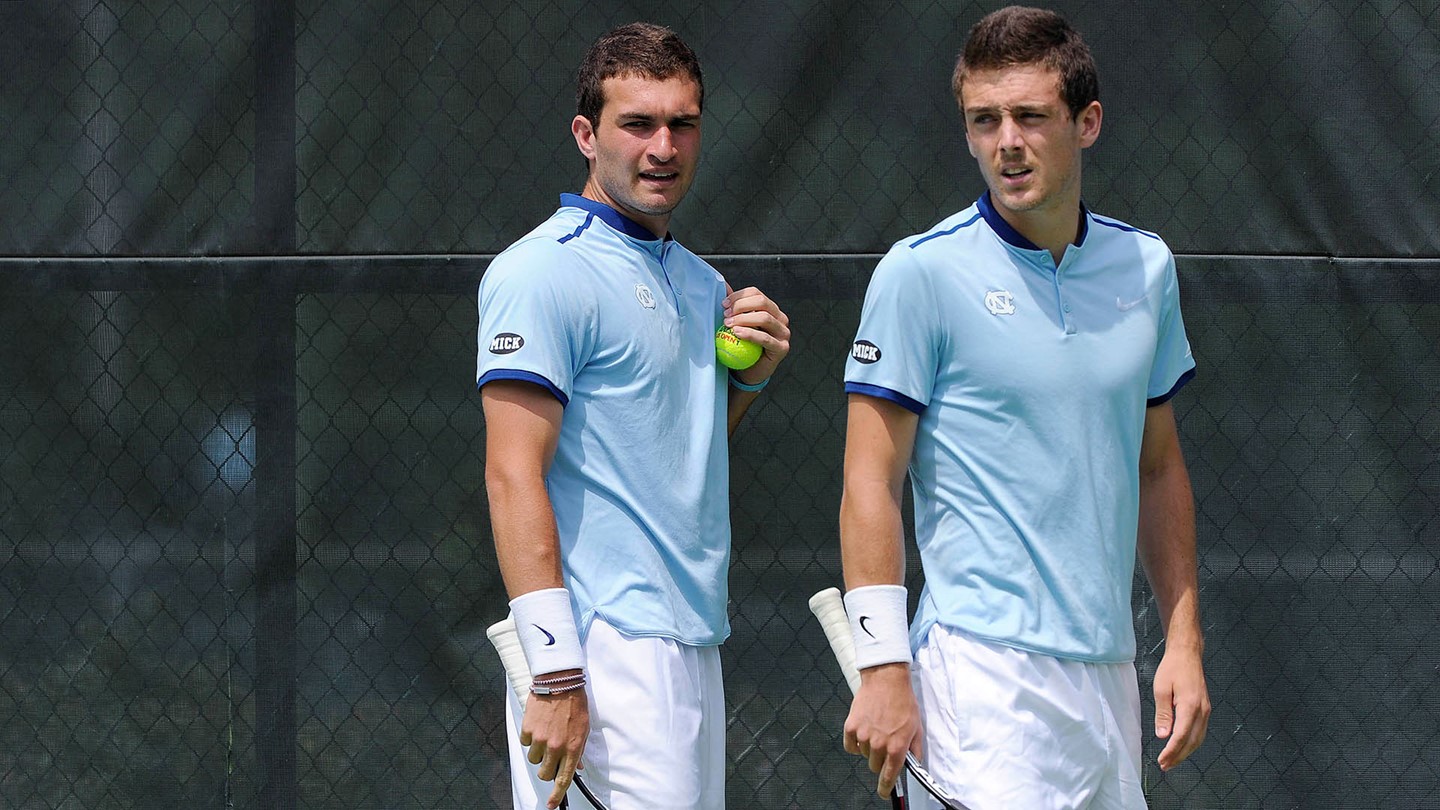 In the newest Oracle/ITA men's tennis rankings released on Tuesday, the UNC duo of sophomore William Blumberg and senior Robert Kelly ascended to the No. 1 ranked doubles team in the country.
All-Americans last season in their first year together, Blumberg and Kelly have previously been ranked as high as No. 3–but this is the first time they've reached the top spot.
So far this year, the duo holds a 12-3 record with a 5-0 mark against ACC opponents.
Together, they give UNC both of the nation's top ranked doubles teams as Jessie Aney and Alexa Graham took over the top spot in the women's rankings just last week.
The Tar Heels (16-4, 7-1 ACC) are ranked No. 8 as a team, while Blumberg is No. 2 in the singles rankings and Kelly is No. 100.
UNC's next match is scheduled for Saturday when it hosts Georgia Tech at noon.
For the full Oracle/ITA men's tennis rankings, click here.
Photo via UNC Athletics