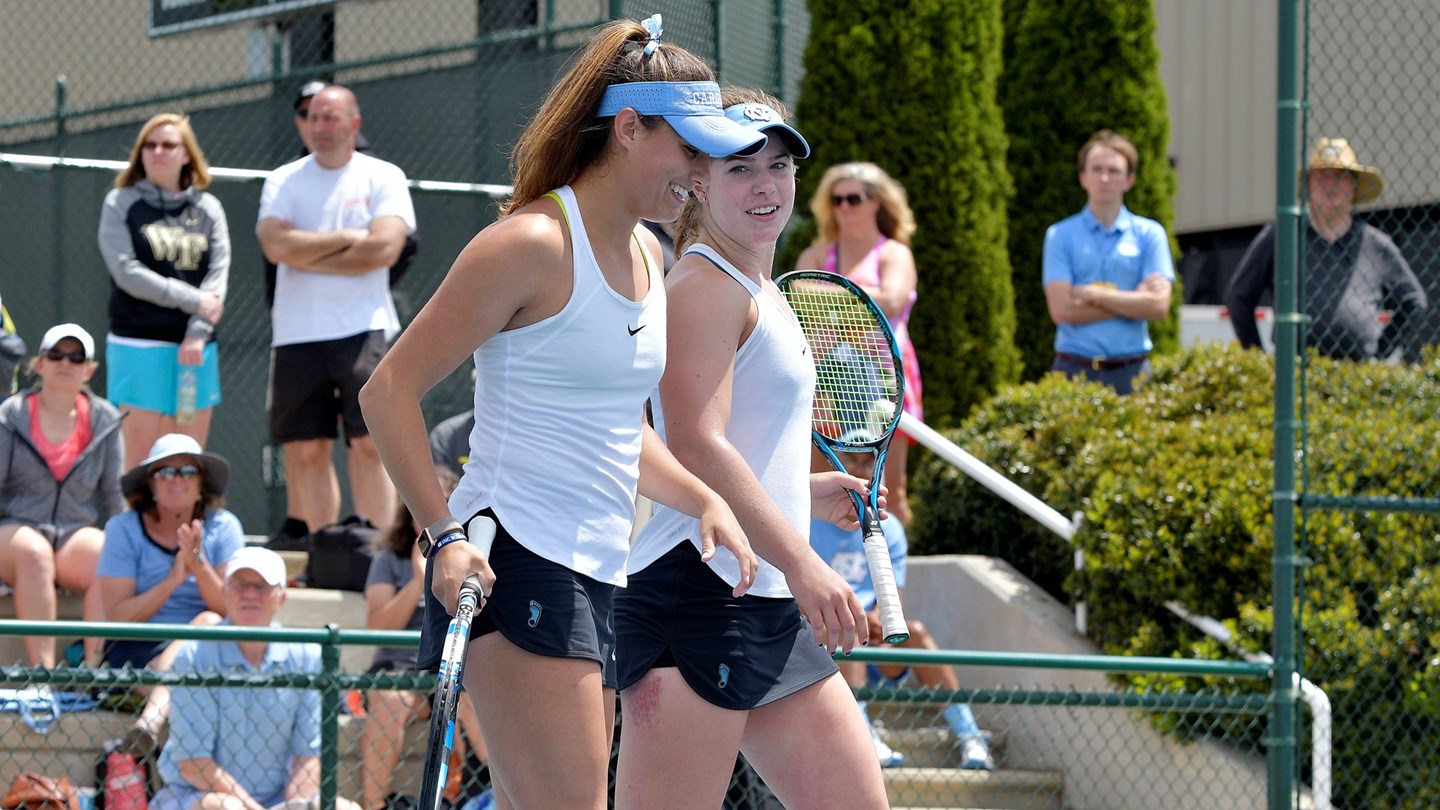 Head coach Brian Kalbas and the UNC women's tennis team will start the 2019 season at No. 3 in the first Oracle/ITA Top 25 rankings, which were released on Wednesday.
The Tar Heels ended last season in the same position after winning the ITA National Indoor Championship and their third consecutive ACC title.
Defending national champion Stanford is the top-ranked team in the nation, with No. 2 Vanderbilt, UNC, No. 4 Duke and No. 5 Georgia making up the rest of the top five.
The ACC has a total of seven ranked teams, with Georgia Tech (14), Florida State (15), Miami (17), Virginia (23) and Syracuse (24) joining the Tar Heels and Blue Devils among the poll.
UNC begins its dual match season this Saturday in Chapel Hill, hosting a doubleheader against Elon (11 a.m.) and Charlotte (4 p.m.)
For the full women's Oracle/ITA Preseason Top 25, click here.
Photo via UNC Athletics