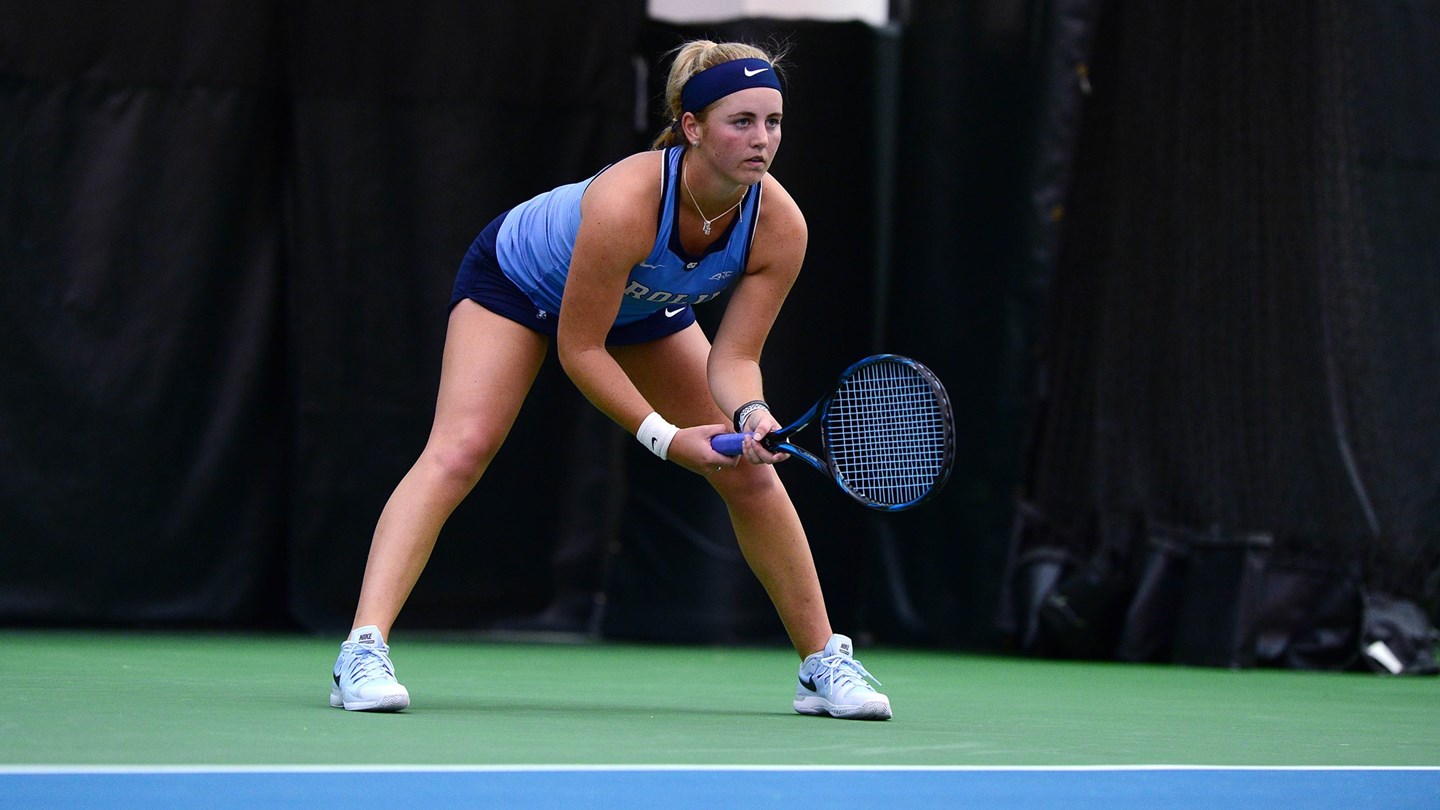 The fifth-ranked UNC women's tennis team punched its ticket for the upcoming National Indoor Championships on Saturday, with a dominant 4-0 sweep over the Illinois Fighting Illini at the Cone-Kenfield Tennis Center in Chapel Hill.
After fending off a solid effort from Illinois during doubles competition, the Tar Heels (6-0) eventually earned the point with a 6-3 win by Sara Daavettila and Alle Sanford and a 6-4 win by Marika Akkerman and Makenna Jones.
Three consecutive straight-sets victories in singles play then sealed the deal for head coach Brian Kalbas's team, which currently boasts four of the nation's top 38 individual competitors.
As a result, UNC will appear in the 16-team Indoor Championships yet again–having qualified for the event, which will be held in Madison, Wisconsin from Feb. 9-12, each year since 2002.
The Tar Heels have been the ITA National runner-ups in each of the last two years, and took home titles in 2013 and 2015.
Photo via UNC Athletics