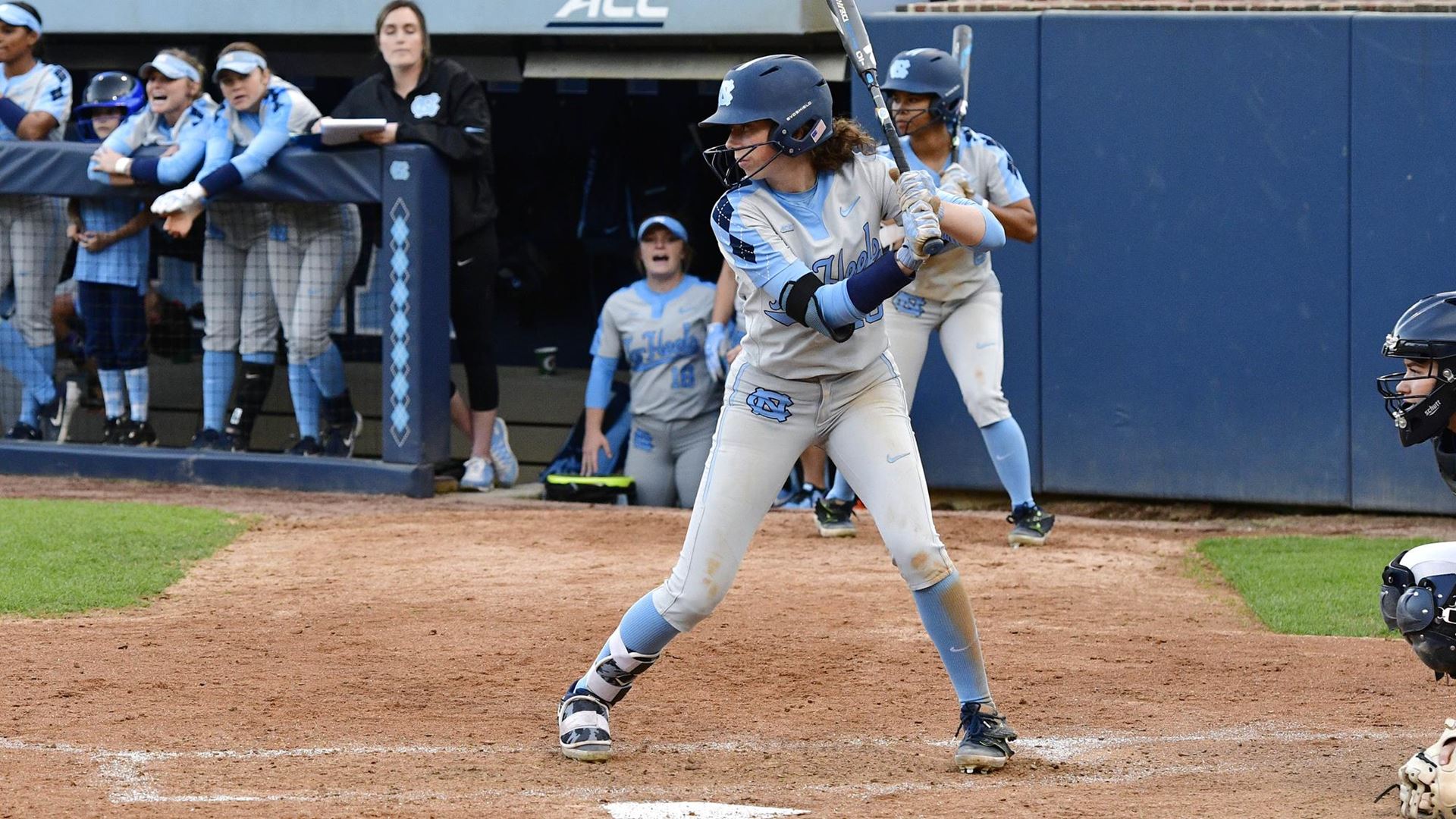 A pair of wins over Longwood and Ohio State on Saturday in Knoxville earned the UNC softball team a chance to face host Tennessee in an NCAA Regional Final on Sunday.
The Tar Heels first defeated Longwood 3-1 on Saturday behind a home run from Kristina Burkhardt and additional RBIs from Kiani Ramsey and Lexi Godwin. Burkhardt's home run broke the 1-1 tie for good in the top of the third inning.
In the day's second game, UNC scored all five of its runs in the third inning as it knocked off Ohio State 5-3 to earn a spot in the regional final.
Hannah George tossed her 10th complete game of the season against the Buckeyes, while Burkhardt and Ramsey each had two RBIs to lead the offensive charge.
Up Next:
The Tar Heels take on Tennessee beginning at noon on Sunday.
Photo via UNC Athletics