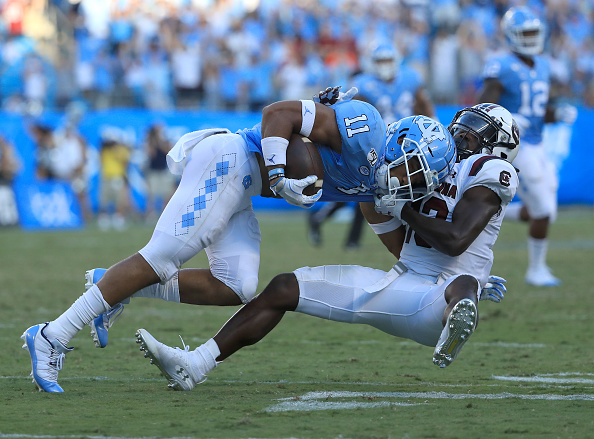 UNC announced Thursday that junior safety Myles Wolfolk will miss the remainder of the 2019 football season after suffering an upper body injury.
This injury is different from the lower body injury he suffered against Appalachian State, which caused him to miss four games. Wolfolk returned in the Tar Heels loss to Virginia on Nov. 2, but only played a handful of snaps.
He joins freshman Cam'Ron Kelly and senior Patrice Rene as defensive backs who have started for UNC this season and are out for the season with injuries.
Wolfolk's top moment of the year came in the season opener against South Carolina when he had two interceptions in the fourth quarter to help seal a Tar Heel victory. He finishes 2019 with three interceptions and 25 total tackles.
Photo via Getty Images