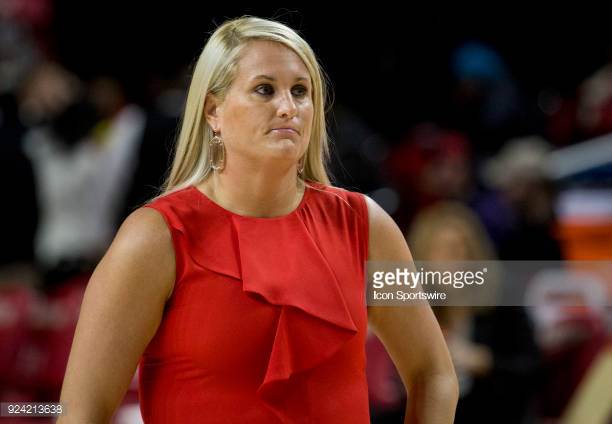 A new face will sit on the sidelines for the UNC women's basketball team this season, as head coach Sylvia Hatchell announced Tuesday the hiring of assistant coach Bett Shelby–who will also take over as the Tar Heels' recruiting coordinator.
Shelby is a native of Charlotte, and has spent the last three seasons in a similar position at the University of Maryland. She's helped the Terrapins land three consecutive high-ranked recruiting classes, including the Class of 2018 ranked No. 5 overall in the country by ESPN.
In addition to her work on the recruiting trail, Shelby also helped lead Maryland to back-to-back Big Ten championships in 2015-16 and 2016-17.
Prior to her job at Maryland, she also spent time at Virginia Tech, Seton Hall, Southern Illinois, Tennessee Tech and East Carolina.
Now, though, she returns to her home state by joining Hatchell's staff at UNC–which also happens to be her parents' alma mater.
"On behalf of our entire women's basketball staff, I'm so excited to have this opportunity to add a Carolina girl like Bett Shelby to our program," Hatchell said. "She's a gifted coach that will make us better on the court working with our guards and on the recruiting trails. Bett has been responsible for signing some of the top-rated classes in recent years and we look forward to continue welcoming elite student-athletes to this amazing university."
Shelby is replacing longtime assistant Tracey Williams-Johnson, who retired after more than 20 years with the team.
"This is one of the storied programs in all of women's college basketball and one of the top public universities in the world," Shelby said. "The University of North Carolina is an international brand that has produced countless successful alumni which makes this opportunity even more special and unique.
"I'm honored to mentor and coach our players and humbled to play a part in crafting the future of the program," she added. "I would like to thank Coach Hatchell for letting be a part of the Carolina basketball family. It is truly a privilege."
Photo via Getty Images