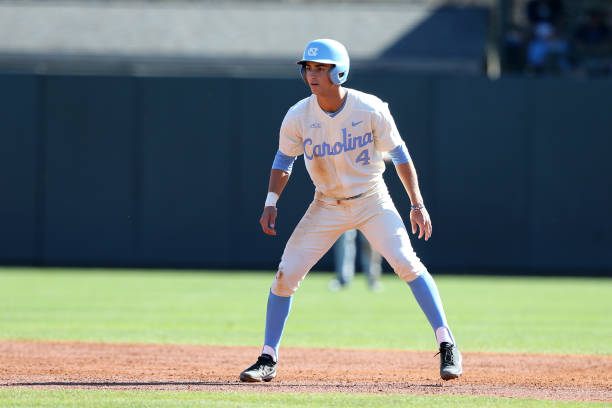 Heading into this week's ACC Tournament at the Durham Bulls Athletic Park as the league's top overall seed, head coach Mike Fox and the UNC baseball team recognize that they can't afford another postseason letdown if they want to take home the title in this event for the first time since 2013.
When the tournament schedule was released this past weekend, it seemed like the fifth-ranked Tar Heels would have a cakewalk straight through Pool A into Saturday's semifinals. Wins against 12th-seeded Pitt and eighth-seeded Georgia Tech were all that stood in their way of becoming one of the last four squads left standing.
Both teams visited Chapel Hill during the regular season and went a combined 0-6, with UNC outscoring them by a total of 60-19.
But this is baseball, where anything can happen in a one or two-game scenario.
And because Pitt upset Georgia Tech—a team with the top three hitters in terms of batting average in the ACC, including first-round MLB Draft prospect Joey Bart—on Tuesday, all UNC technically has to do is beat the Panthers on Wednesday to earn a trip straight into the semifinals.
But a few misplaced pitches here and there could spell doom for the Tar Heels, should UNC struggle to get its own high-powered offense going.
Wednesday's game against Pitt will have the Tar Heels looking to shut down Panthers' star infielder Liam Sabino, who is tied with Bart for third in the league with a whopping 16 home runs this season.
So, while the Tar Heels are certainly the favorites on paper with the depth they boast both on offense and with their pitching staff, Fox knows how quickly things can happen if his team doesn't come into the games with the right mindset.
"The tournament is a whole different animal," Fox said during Monday's coaches' teleconference. "Everybody plays at a high level. We're a better team—probably like most teams—when we feel like people are still doubting us. It gives us a little bit of an edge."
Although this is the second straight year UNC has won the ACC Coastal Division title, the team has yet to take home any tournament glory to show for it.
Last season saw the Tar Heels fall in the conference title game to No. 8 seed Florida State, before being upset twice in a row by Davidson to get sent packing early from the NCAA Tournament.
Those losses should have provided plenty of motivation for this year's UNC squad, which now understands that regular season success can only carry a team so far when the postseason rolls around.
And while this may not be the Tar Heels' ultimate goal, you'd be kidding yourself to think conference supremacy doesn't mean anything to them—especially in a league as tough as the ACC.
"That's one of the huge goals is to win the ACC Tournament," Fox said. "It's extremely difficult to do. It would mean a lot to our kids and to our program. These tournament titles don't come around too often. They're spread out among a lot of great teams in our league."
For the full 2018 ACC Baseball Tournament schedule, click here.
Photo via UNC Athletics