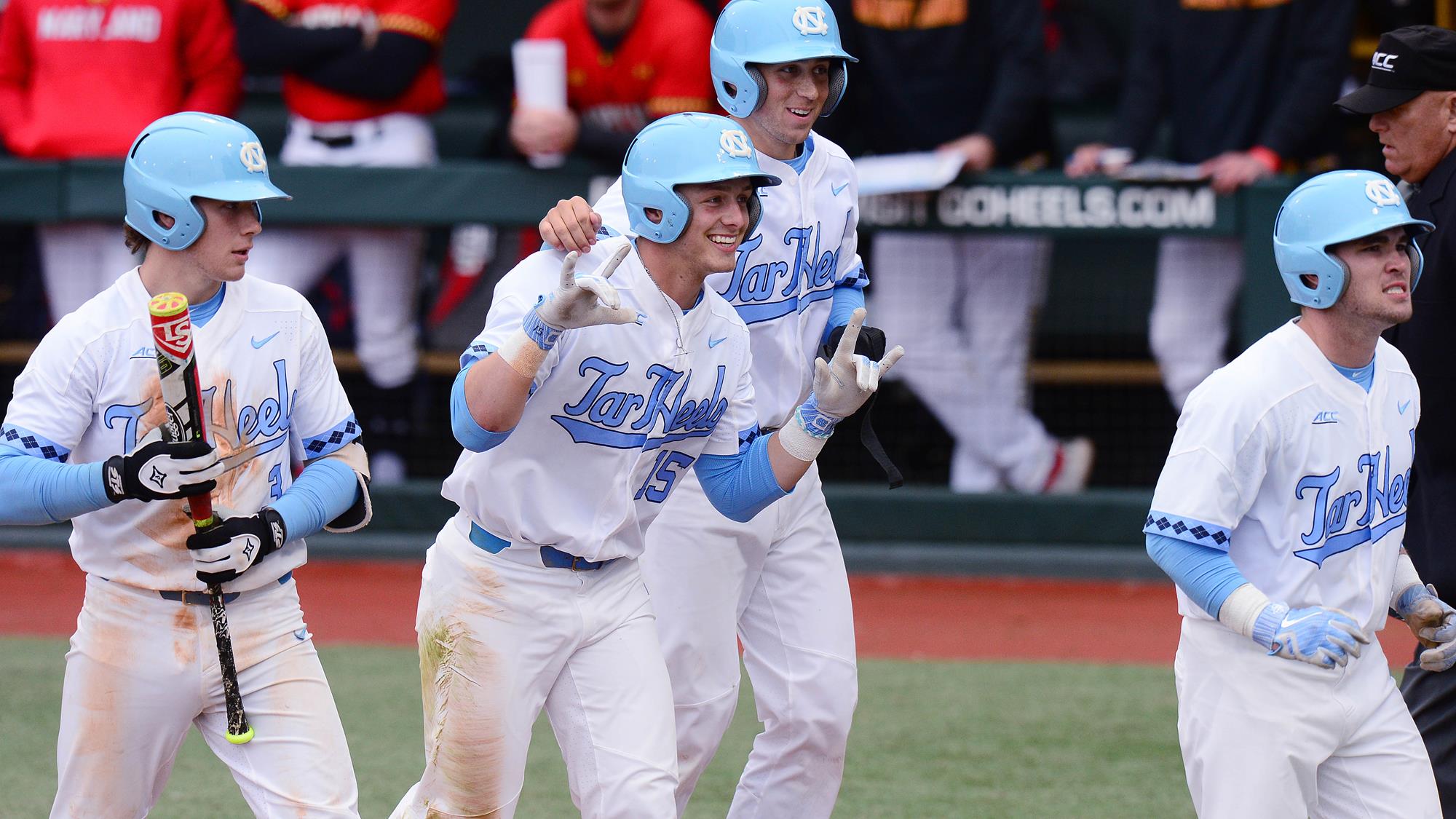 With Saturday marking the final day of the regular season, pairings and game times for this week's ACC Baseball Tournament at the Durham Bulls Athletic Park were released on Sunday.
UNC is the No. 1 overall seed for the event and highlights Pool A, which also includes eighth-seeded Georgia Tech and No. 12 seed Pittsburgh.
The Tar Heels will face off against Pitt on Wednesday (7 p.m.), take Thursday off and then play Georgia Tech on Friday (3 p.m.). Should they come out with the best record in the pool, they'll earn a berth in Saturday's semifinals–which will feature each of the four pool winners.
From that point, the tournament becomes single elimination.
The ACC Championship game will be held Sunday at noon.
For the full tournament schedule, click here.
Photo via UNC Athletics