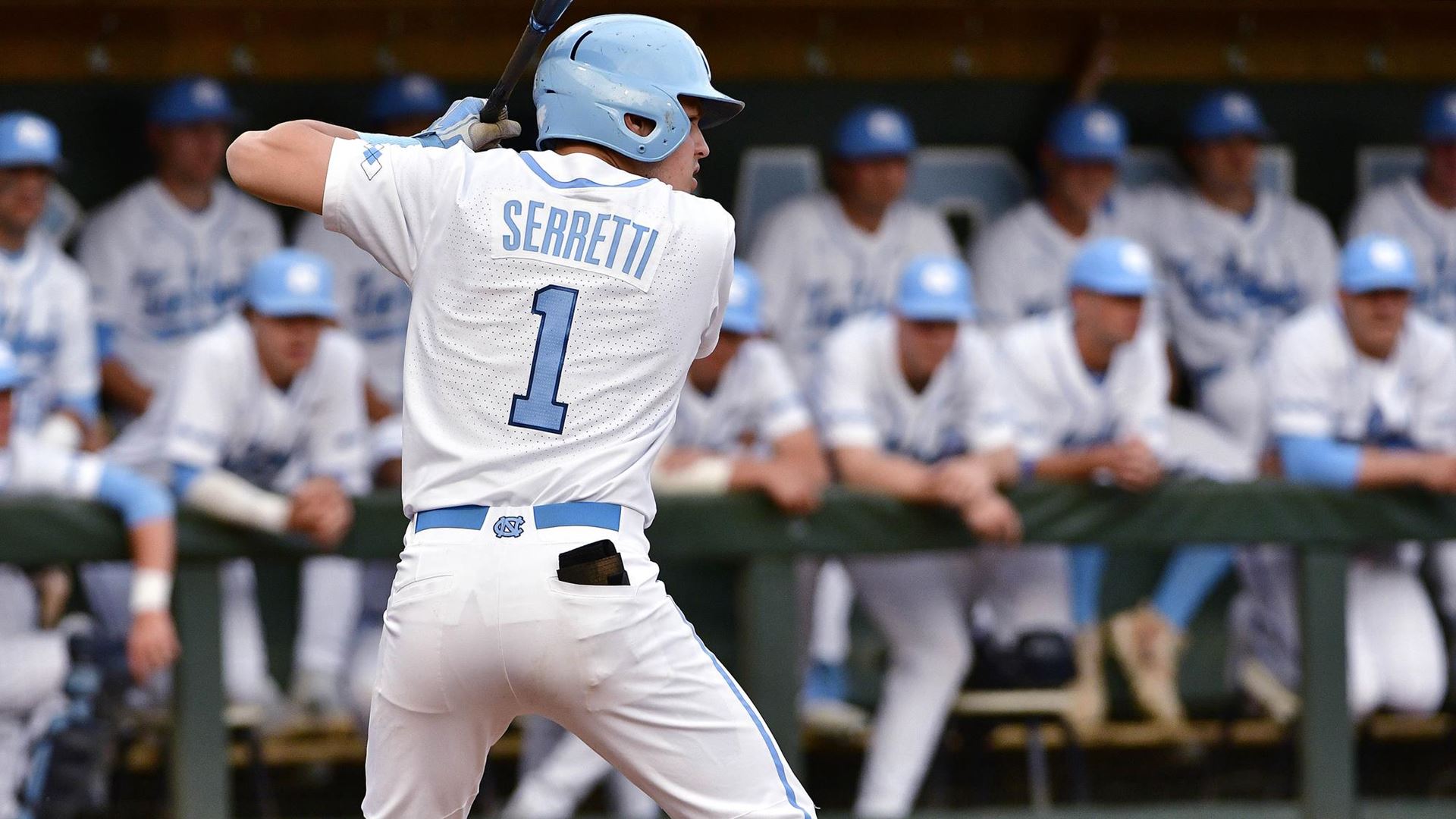 Despite scoring eight runs over the final three innings, the 16th-ranked UNC baseball team was unable to complete an incredible comeback on Saturday in Atlanta–falling 11-10.
The Tar Heels (23-8) trailed by seven runs and came all the way back to tie things up with the rally, but Georgia Tech (21-10) ultimately won the game on a walk-off sacrifice fly in the bottom of the ninth.
It was the most runs UNC has scored this season in a loss.
Freshman Danny Serretti led the offensive charge for the Tar Heels with a career-high four RBIs.
Up Next:
The two teams will close out the three-game series with a rubber match on Sunday set to begin at 1 p.m.
Photo via UNC Athletics