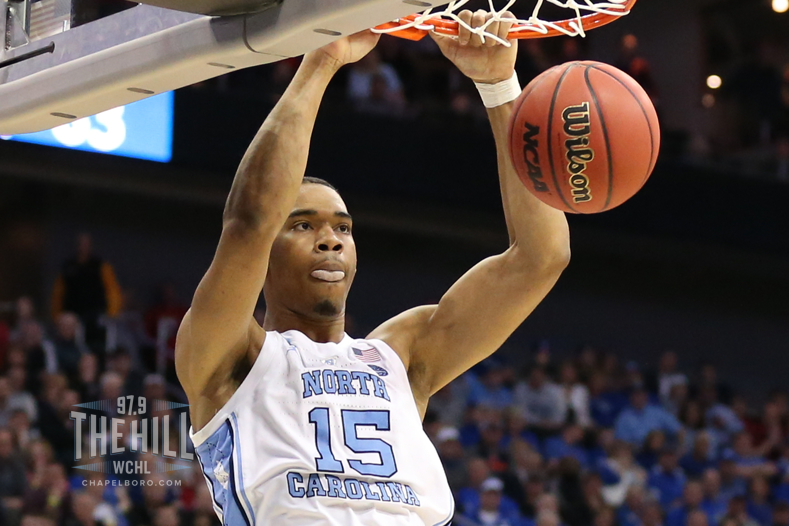 The UNC men's basketball team announced Thursday that it will host Wofford on Dec. 15 in Carmichael Arena as an attempt to provide a throwback to the glory days of Dean Smith, James Worthy and Michael Jordan.
The game is being played in Carmichael because the Dean E. Smith Center — where the Tar Heels have played their home games since Jan. 18, 1986 — will be hosting December Commencement that day.
#TBT Throwing it back to the Carmichael era.

Carolina vs. Wofford Dec 15, 2019

Ticket details in early October pic.twitter.com/OqqB4hKwhw

— Carolina Basketball (@UNC_Basketball) July 11, 2019
Over the last two seasons, UNC and Wofford have split a pair of matchups. Wofford upset the Tar Heels in Chapel Hill during the 2017-18 campaign, before UNC returned the favor in Spartanburg in last year's season opener.
"Carmichael brings back great memories of my first eight years as an assistant to Coach Smith and the exciting game we played against William and Mary in 2010," said UNC head coach Roy Williams in a statement. "Wofford will bring an outstanding team and the environment will be electric. I'm sure it will be a tough ticket to get and a special day for everyone who is lucky enough to be there for that game."
The last time the Tar Heels played in Carmichael Arena was on March 16, 2010, when UNC defeated William and Mary, 80-72, in the first round of the NIT. The last regular-season men's game in Carmichael before that was a 90-79 victory over NC State on Jan. 4, 1986.
Photo via Todd Melet