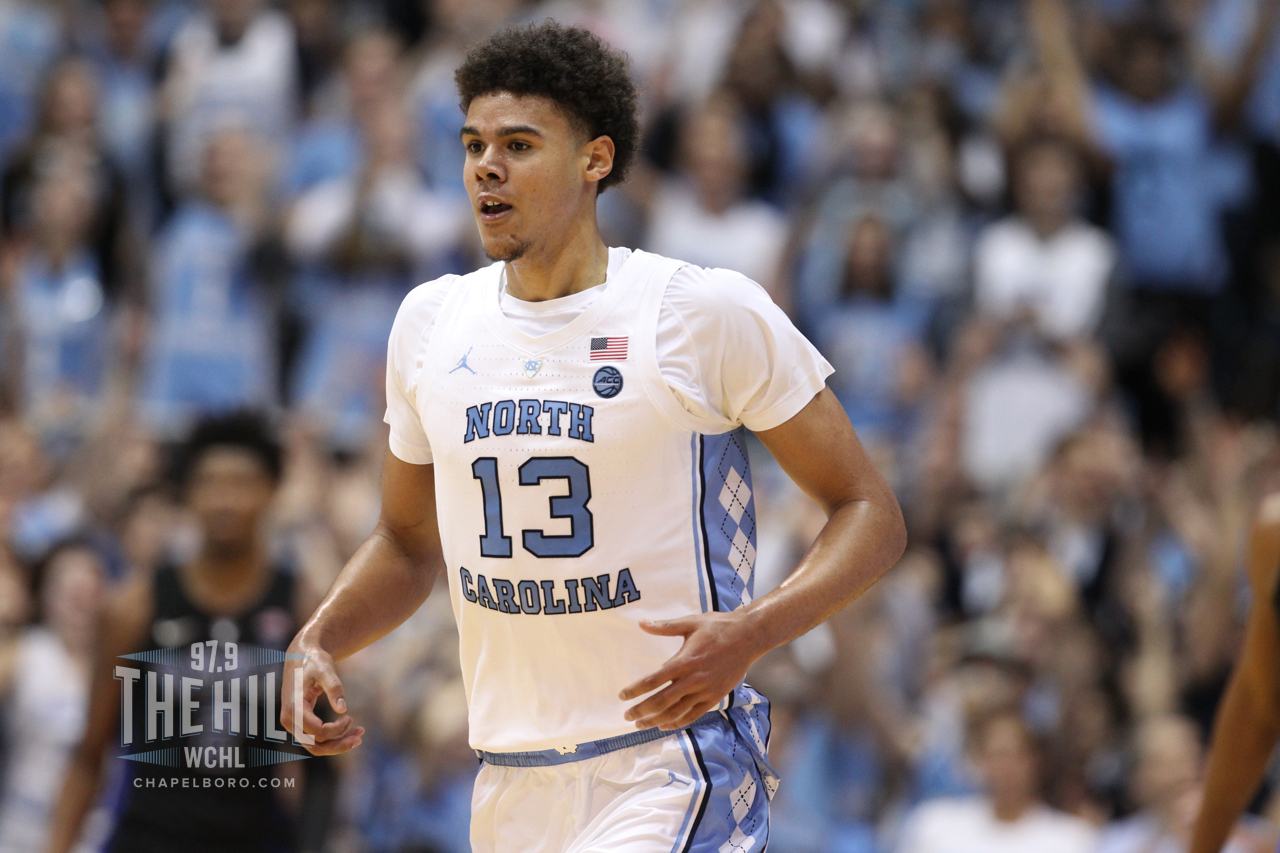 Postseason honors for the ACC men's basketball season were released Monday afternoon, with three Tar Heels named to the All-ACC teams.
Graduate transfer Cameron Johnson was a First Team selection, while senior forward Luke Maye and freshman point guard Coby White each picked up Second Team honors.
Johnson averaged a team-high 16.8 points this season, while also leading the ACC with a 46.9 percent shooting percentage from three-point range.
Maye posted averages of 14.6 points and 10.5 rebounds per outing, with White scoring 16.3 points and dishing out 4.1 assists per game in his debut season on campus.
Duke's Zion Williamson was named ACC Player and Freshman of the Year.
For the full All-ACC honors, click here.
Photo via Todd Melet