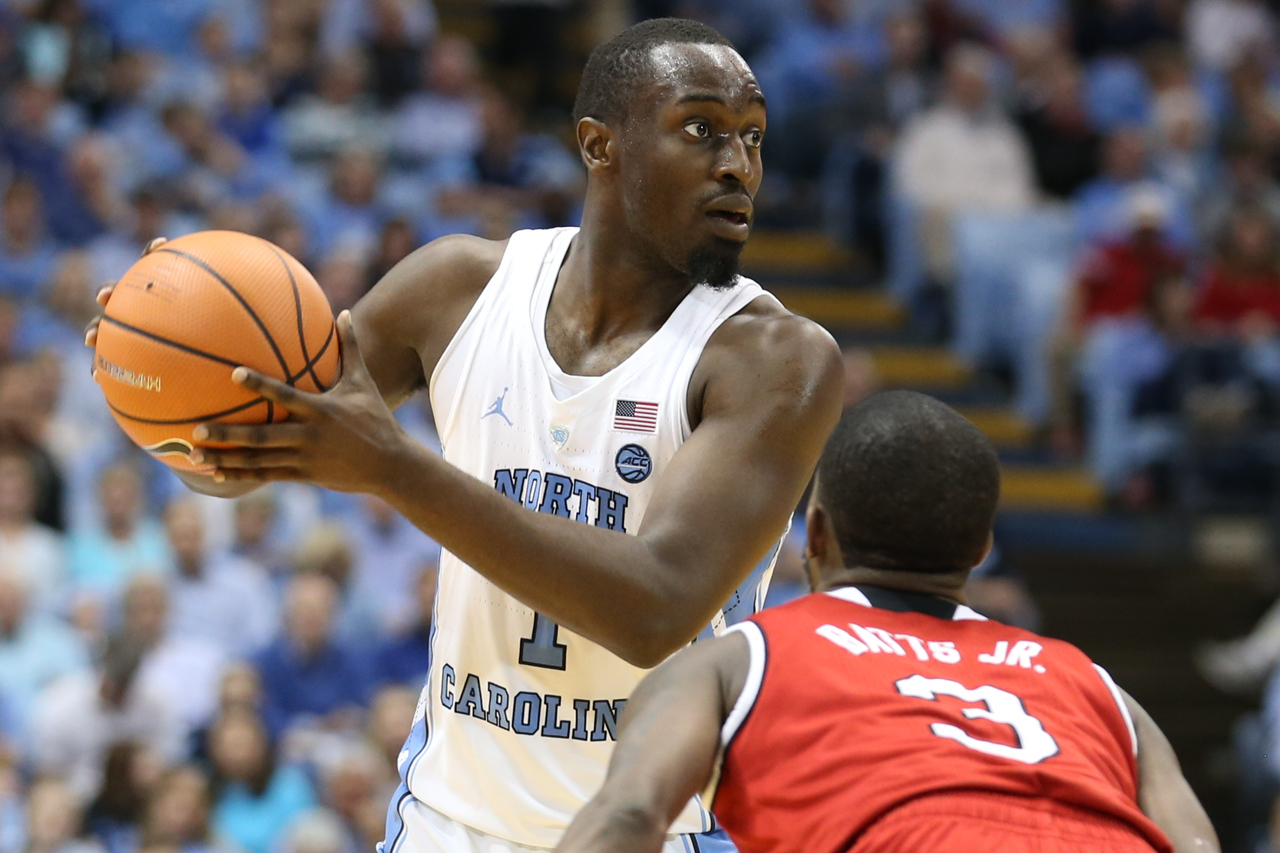 Despite initially being left off the original list of players invited to the 2018 NBA Draft Combine, UNC senior Theo Pinson found out Monday that it's better late than never.
Shams Charania of Yahoo! Sports reported Monday that Pinson has now received an invitation, as one of the players originally on the short list of alternates.
Pinson's selection likely means that at least one of the original 69 players has withdrawn their names from draft consideration or simply decided not to participate in the combine, which will be held in Chicago from May 16-20.
As a do-it-all wing on offense that can also guard multiple positions on defense, Pinson is an intriguing prospect at the next level–but he will have to prove that he can develop a steady jumper in order to impress pro teams in the long term.
Last season at UNC, the Greensboro native averaged 10.3 points, 6.5 rebounds and a team-high 5.1 assists per game. All three numbers were also career-highs.
Photo via Todd Melet