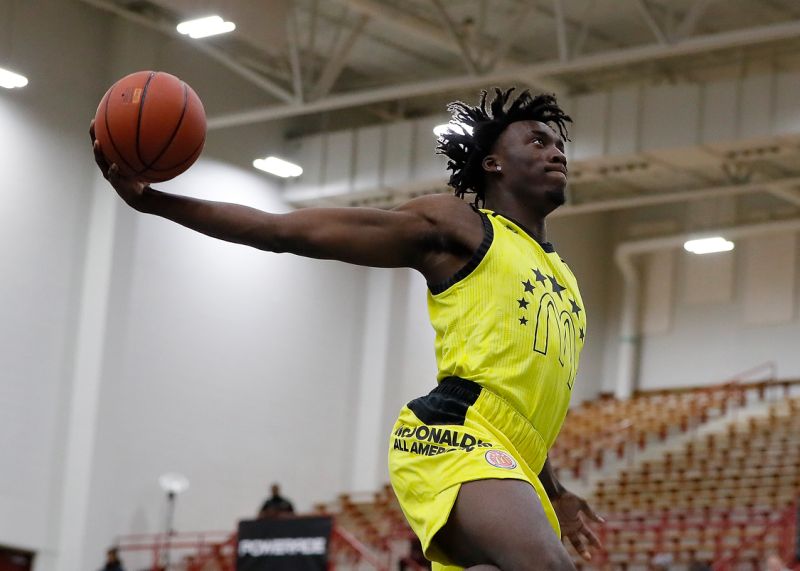 Hype continues to build surrounding the arrival of incoming UNC hoops recruit Nassir Little, as the MVP of both the McDonald's All-American Game and the Jordan Brand Classic was projected by Sports Illustrated this week as the No. 3 overall pick of next year's NBA Draft.
The magazine released its way-too-early mock draft over the weekend, and had Little going just behind Duke commits R.J. Barrett and Cameron Reddish.
An explosive athlete with prototypical size on the wing at 6-foot-7, Little is expected to provide plenty of highlights during his time in Chapel Hill next season–but he has already proven that it's not crazy to think he'll only be sticking around for one year before taking his talents to the professional level.
His 28 points in the McDonald's All-American Game were the most since a guy named LeBron James scored 31 back in 2003.
To see Sports Illustrated's entire list of rankings for the 2019 NBA Draft, click here.
Photo via Getty Images