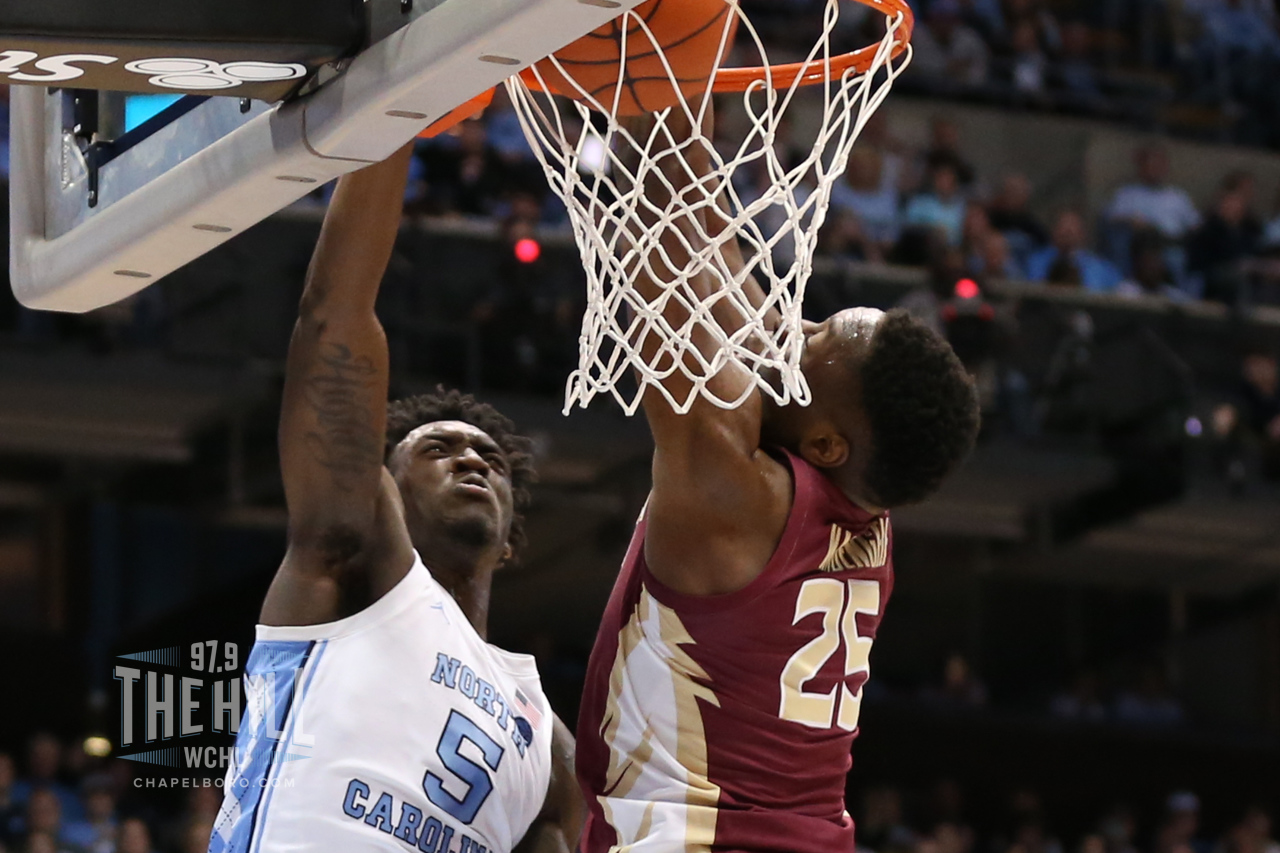 Thursday night's 2019 NBA Draft saw freshman wing Nassir Little become the third Tar Heel taken off the board during the evening, when the Portland Trail Blazers made him the 25th overall pick of the first round.
Largely considered a top-five recruit coming out of high school in Florida, Little arrived in Chapel Hill with all kinds of hype–especially after becoming the first high-school player since LeBron James to win the MVP award in both the McDonald's All-American Game and the Jordan Brand Classic.
Despite the hype, however, he struggled a bit in adjusting to the college game and was forced to spend his lone season at UNC coming off the bench as the sixth man for head coach Roy Williams.
Still, though, Little managed to average 9.8 points and 4.6 rebounds per game while also producing some huge highlights thanks to his incredible athleticism and ability to dunk the ball.
While his 27 percent mark from three-point range is likely what prevented him from earning a starting spot with the Tar Heels, he should improve on that as he continues to progress in the NBA ranks.
After fellow freshman classmate Coby White was taken earlier in the draft on Thursday, Little becomes the fifth UNC player to be selected in the draft after only one season in college–joining White, Marvin Williams (2005), Brandan Wright (2007) and Tony Bradley (2017).
Little and White also represent the first time head coach Roy Williams has ever had two freshmen picked in the same draft.
Photo via Todd Melet