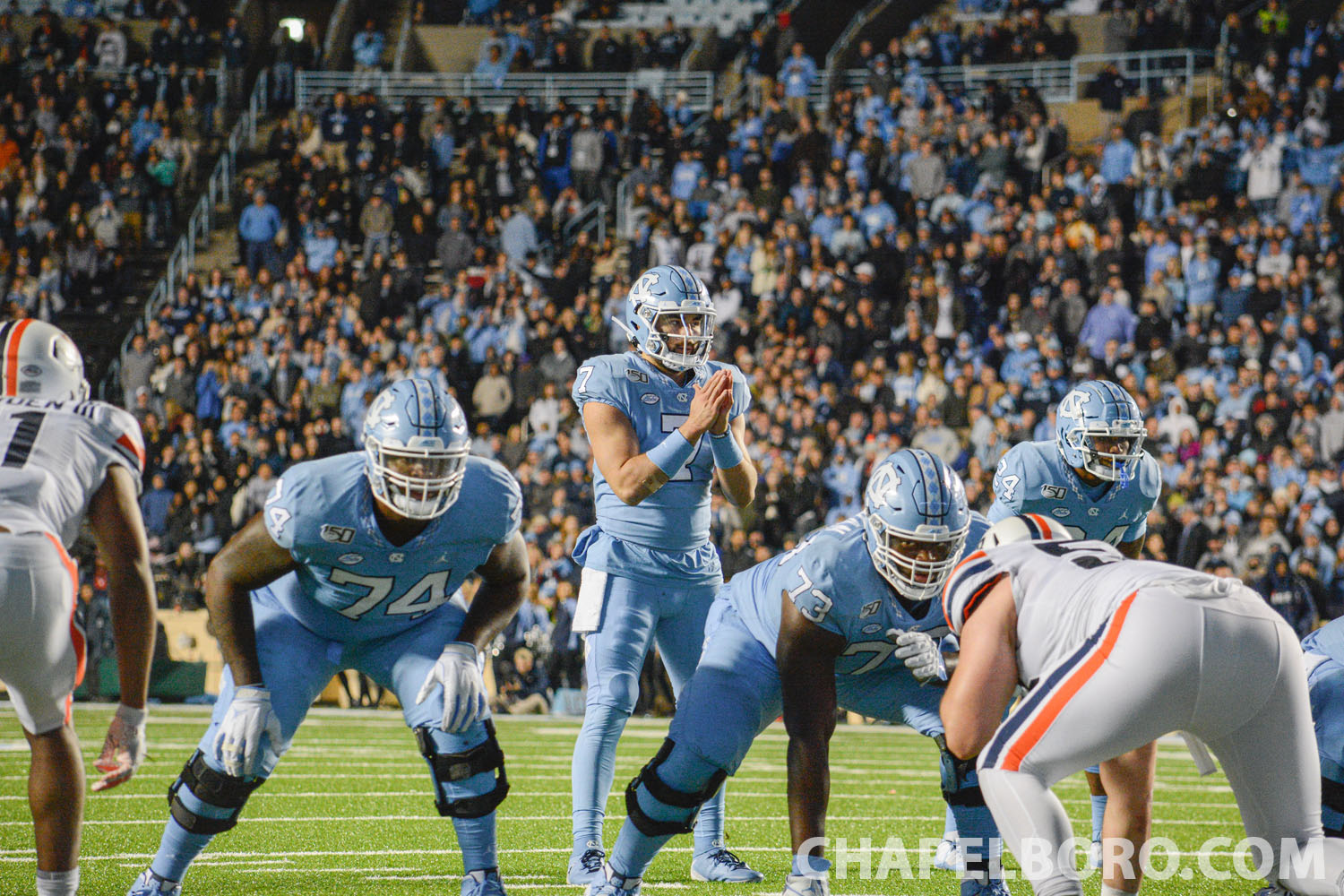 After exploding in the second half for a 41-10 victory over rival NC State on Saturday night, a pair of UNC football players were recognized by the ACC as Players of the Week on Monday.
Quarterback Sam Howell was named the league's Freshman of the Week for the sixth time this season–winning the award in half of the games he played in throughout the regular season. He threw for a career-high 401 yards to go along with three touchdowns against the Wolfpack, joining Ohio State quarterback Justin Fields as the only two players to have at least two touchdown passes in all 12 games to this point.
In addition, Howell moved his season total for touchdown passes up to 35. This leads the ACC for the year, and is tied for the fourth most all-time in ACC history.
Sophomore Dyami Brown also earned the ACC Receiver of the Week award for the second time after catching six passes for a team-high 150 yards against NC State–including a 52-yard touchdown pass in the third quarter.
On the season, Brown's 11 touchdown receptions rank second in the ACC and represent the third-most in UNC history for a single season.
Photo via Dakota Moyer