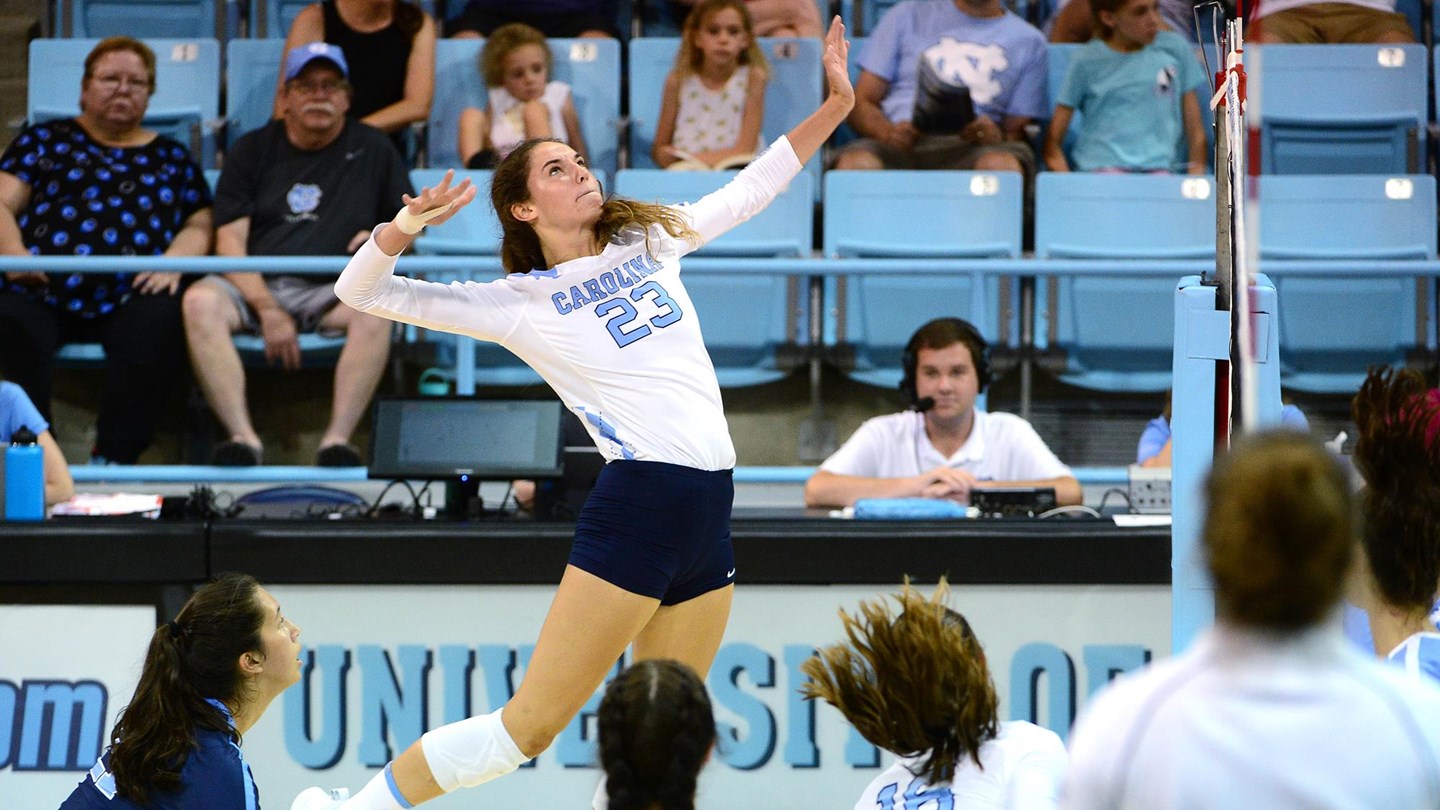 After helping the Tar Heels earn back-to-back victories this past week over NC State and Virginia Tech, UNC's Parker Austin was named Monday as the ACC Volleyball Freshman of the Week for her performance.
The Edmonton native tallied 11 kills against the Wolfpack and 14 more against the Hokies, good enough for an average of 2.78 per set.
She also notched a huge solo block in the fifth set against NC State, helping UNC close out the tight victory.
This marks the first time Austin has ever won an ACC weekly honor.
Photo via UNC Athletics