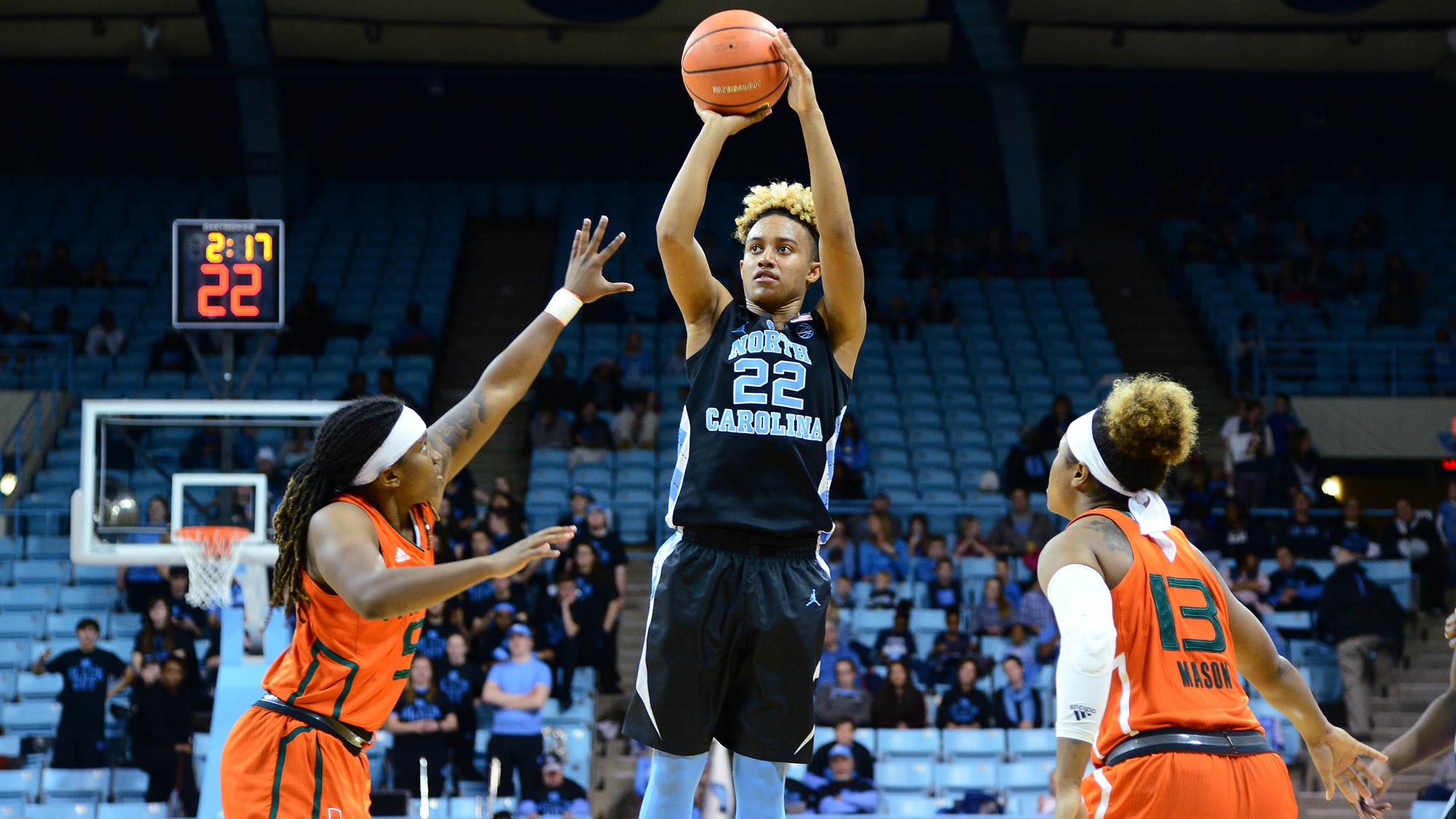 The ACC released its All-Conference Teams for women's basketball on Tuesday, with a pair of Tar Heels making the cut.
Senior guard Paris Kea was a First Team All-ACC selection, becoming the first UNC player since Erlena Larkins (2006-08) to earn First Team honors in back-to-back years.
Kea is averaging 16.7 points and 3.8 assists per game this season, and her career scoring average of 17.8 points per game is second in Tar Heel history.
The Second Team included sophomore forward Janelle Bailey, last season's ACC Freshman of the Year.
Bailey is the top scoring frontcourt player in the league at 16.7 points per game, and she has scored in double figures in 27 of UNC's 30 games so far this season.
Kea and Bailey have led UNC to the No. 8 seed in this week's ACC Tournament at the Greensboro Coliseum, which they will open up by facing No. 9 seed Georgia Tech on Thursday.
Photo via UNC Athletics