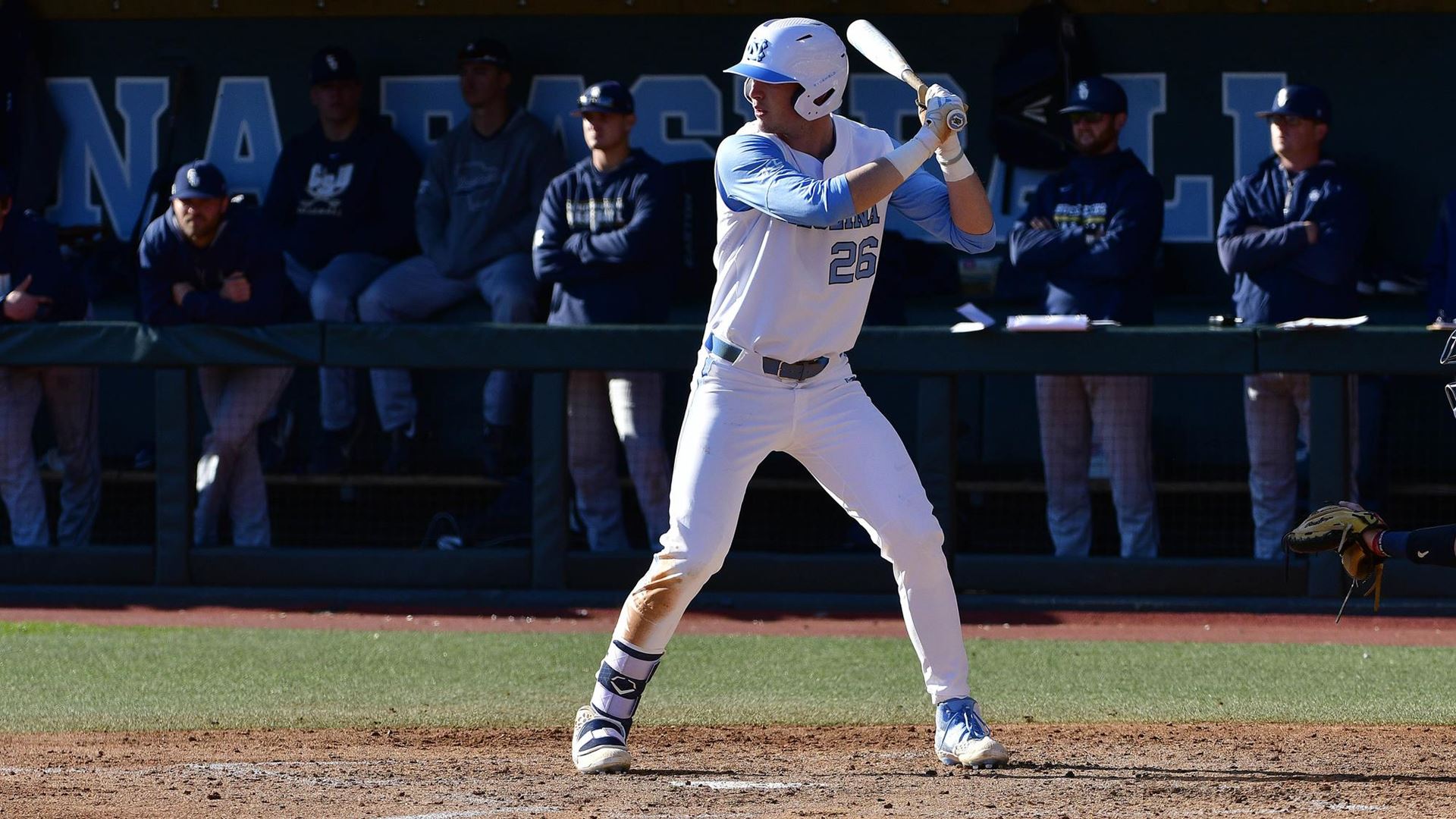 A terrific offensive performance carried the No. 13 UNC baseball team to a 13-9 victory over the visiting Winthrop Eagles on Tuesday night at Boshamer Stadium, improving the Tar Heels to 35-12 this season.
Aaron Sabato and Jackson Hesterlee each homered and drove in four runs for UNC, while Ashton McGee also hit a home run and ended the night with three RBIs of his own.
Winthrop dropped to 27-18 with the loss.
On the mound, redshirt freshman Austin Love earned his sixth win of the season.
The game was tied 5-5 after Winthrop scored four times in the top of the fifth inning, but the Tar Heels immediately responded with three runs in their half of the inning and held on to the lead the rest of the way.
Up Next:
UNC hosts No. 9 East Carolina on Wednesday at 6 p.m.
Photo via UNC Athletics