May is Mental Health Awareness Month and even though many of us will post memes or maybe donate to a local charity, I still feel like most of us don't really want to talk about it.
We think it's easier to just sweep it under the rug and pretend like it doesn't exist, or maybe worse — to "suck it up" and "tough it out."
That's the type of environment in which I was raised.
It was a sign of weakness to talk about mental illness. That was something that "we" didn't experience; that was something "they" dealt with — and it was a shame.
"Bless their hearts," we'd say in the South.
It was even weak to complain about something like stress or anxiety. Look at all the people who have it worse! Surely we could deal with a little stress at work. Or surely we could just get out of bed and do our job. It wasn't depression, it was laziness!
But it was very clear that there would be a dividing line between "us" and "them." We were normal people, and normal people didn't deal with mental issues. We weren't crazy.
Well what I learned last week when I hosted a public conversation about mental health was that we, in fact, are not divided. We are not alone.
Mental illness is a spectrum, and no matter how profound or minor our issues are, they are all connected and can evolve and compound if we don't address them.
The storytelling event hosted five speakers: Tom Ferguson, the CEO of Rise Biscuits & Donuts; Dr. Nicole Swiner MD, a mental health speaker and author; Dr. Nicole Cranley, a behavioral scientist and lifestyle blogger, Shelda Askew, a PEER Leader from NAMI (the National Alliance for Mental Illness), and Annie Schmidt, the Executive Director of NAMI Wake County.
---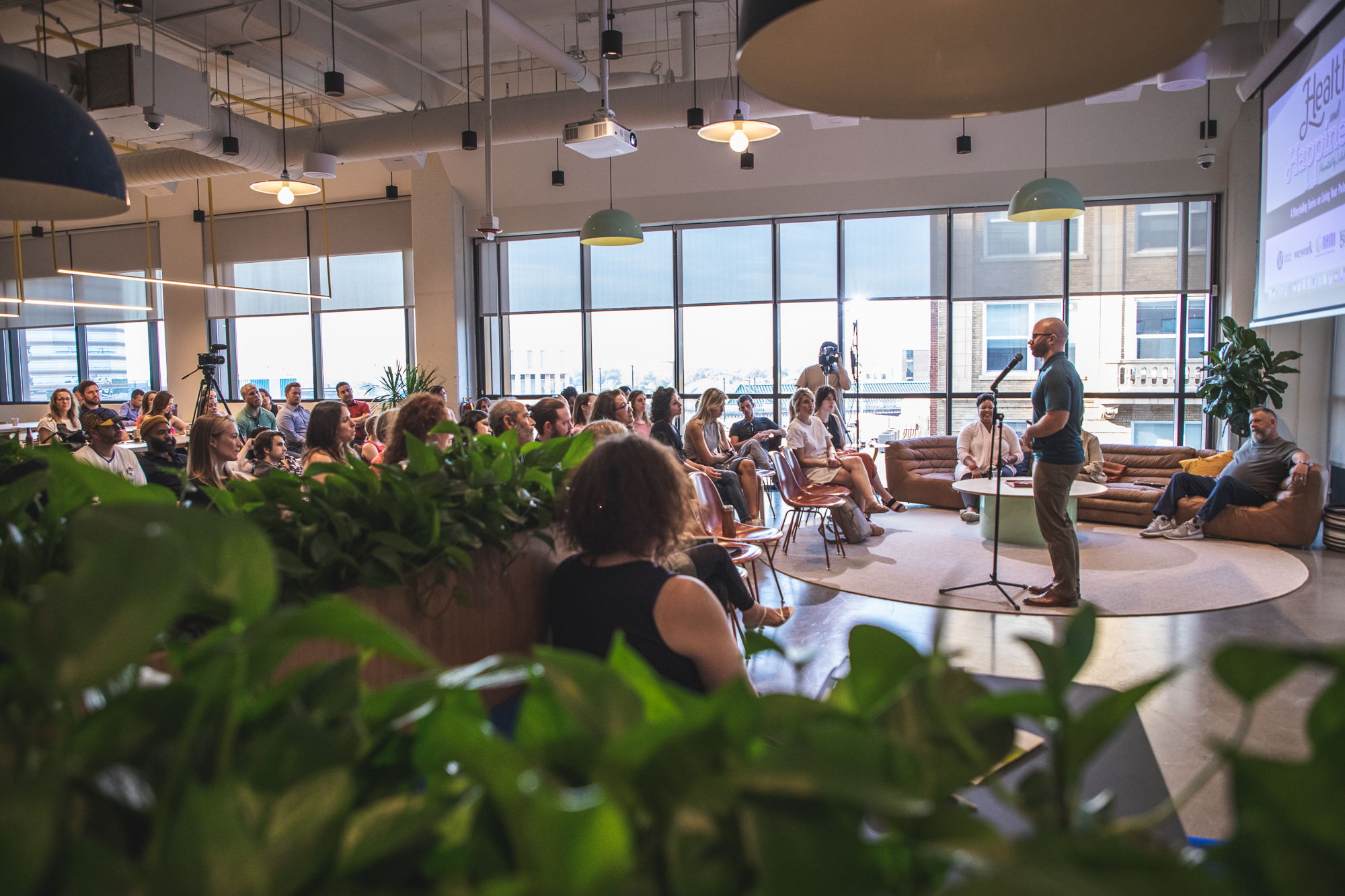 Photo by Anna Norwood
---
The stories they shared dealt with themes of addiction and abuse, to burnout and stress, to bipolar disorder and depression. Though they were far-ranging topics, I learned that most of our mental health issues stem from very similar causes.
Many of them were from work and the pressures that society puts on people to be perfect. Several were because of genetic issues or disorders that the storytellers didn't even know they had. But all of them were from a lack of open communication.
All of our stories had happy endings, in that our storytellers found a way out of the darkness. That was the point of the community conversation — to help shine a light for someone else who may be in need.
But it was very clear that the solutions they offered were not "fixes" but rather a life-long strategies that we must use daily, together, to combat these conditions.
The words that came up in every story as the weapons to battle back against mental illness were empathy, hope, and community.
No one in that room had made it out of the darkness without sharing their stories with other people and holding hands with them in the front line of recovery.
One audience member, Margaret Brunson, asked the group:
I think as humans we often isolate ourselves because we don't feel a connection, but story is actually what connect us. How have you used your story to connect to other people? What does your self care community look like?
Shelda Askew, who brought the house down as the last storyteller of the night, put the exclamation point on the whole conversation when she summed it up by saying: "You have to give it away to keep it."
We left that night full of emotion. There was laughter, there were tears, and there was a lot of hugs between people who came to an event as individuals, but left more connected as a community.
Featured image via Anna Norwood
---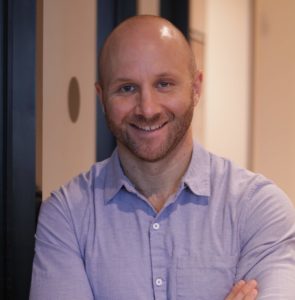 Rain Bennett is a two-time Emmy-nominated filmmaker, writer, and competitive storyteller with over a decade of experience producing documentary films that focus on health and wellness.  His mission is simple: to make the world happier and healthier by sharing stories of change.
You can read the rest of "Right as Rain" here, and check back every Wednesday on Chapelboro for a new column!