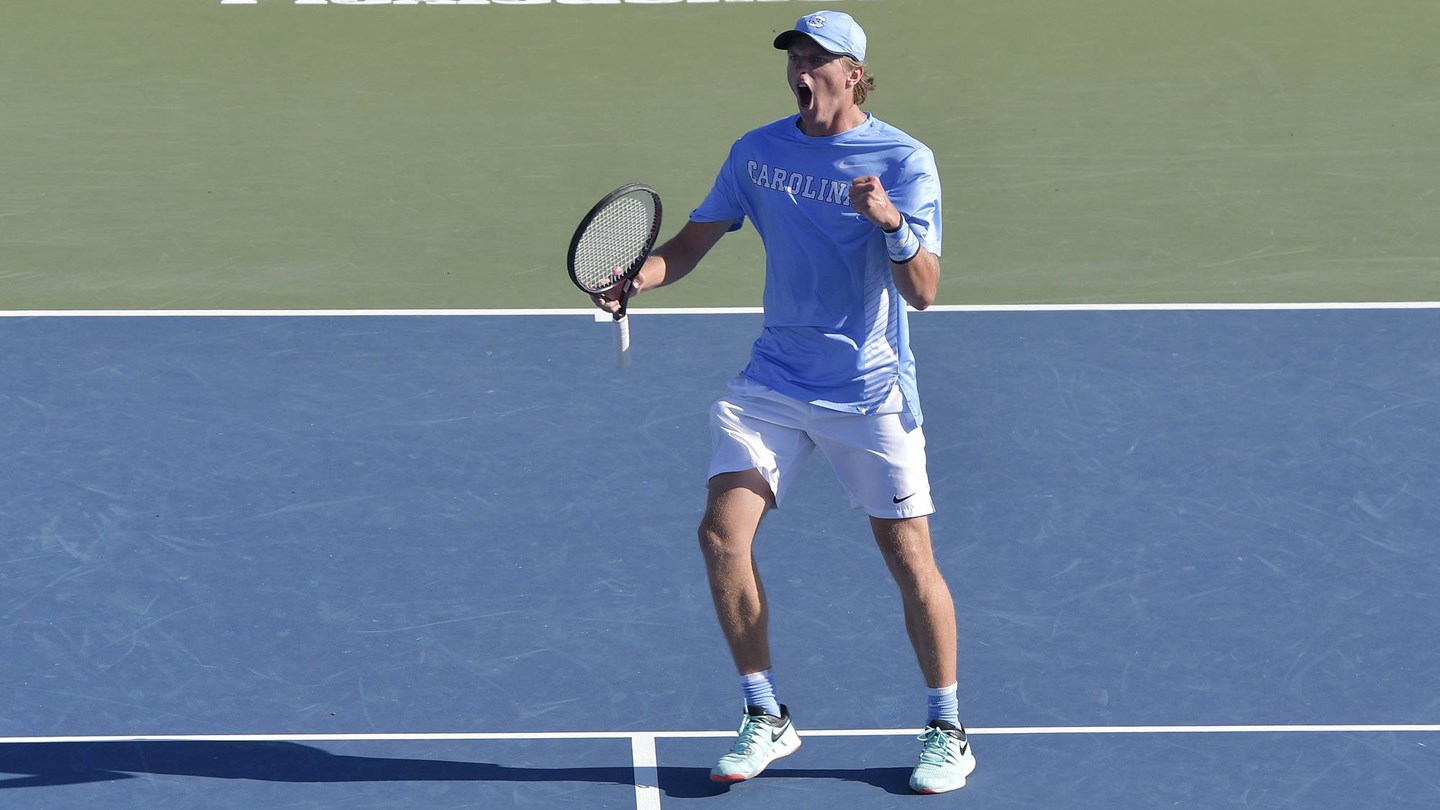 A thrilling run came to an end for the No. 9 seed UNC men's tennis team on Saturday at the USTA National Complex in Florida, as the Tar Heels lost 4-3 to the No. 4 seed Wake Forest Demon Deacons in the NCAA Tournament Semifinals.
As a result, UNC ends the year with a 22-7 record and will have to try again next year for the first national title in program history.
The Tar Heels won the doubles point to take an early lead over Wake Forest (34-3), but the defending national champs proved to be too much to overcome in singles play.
UNC received singles victories from Brian Cernoch (6-3, 6-3) and Blaine Boyden (6-2, 6-3) to even the score at 3-3, before the Demon Deacons closed the door in the final match of the day when Borna Gojo defeated William Blumberg 4-6, 6-2, 6-3 in three sets.
"What a ride we've had these last two weeks," UNC head coach Sam Paul said afterwards. "To play Georgia in our regional – that's not an easy thing to do – and then fly across the country to play USC at USC then come back and upset the No. 1 seed here in Ohio State … there are a lot of positives. And credit to Wake Forest – they played a great match today."
Photo via UNC Athletics