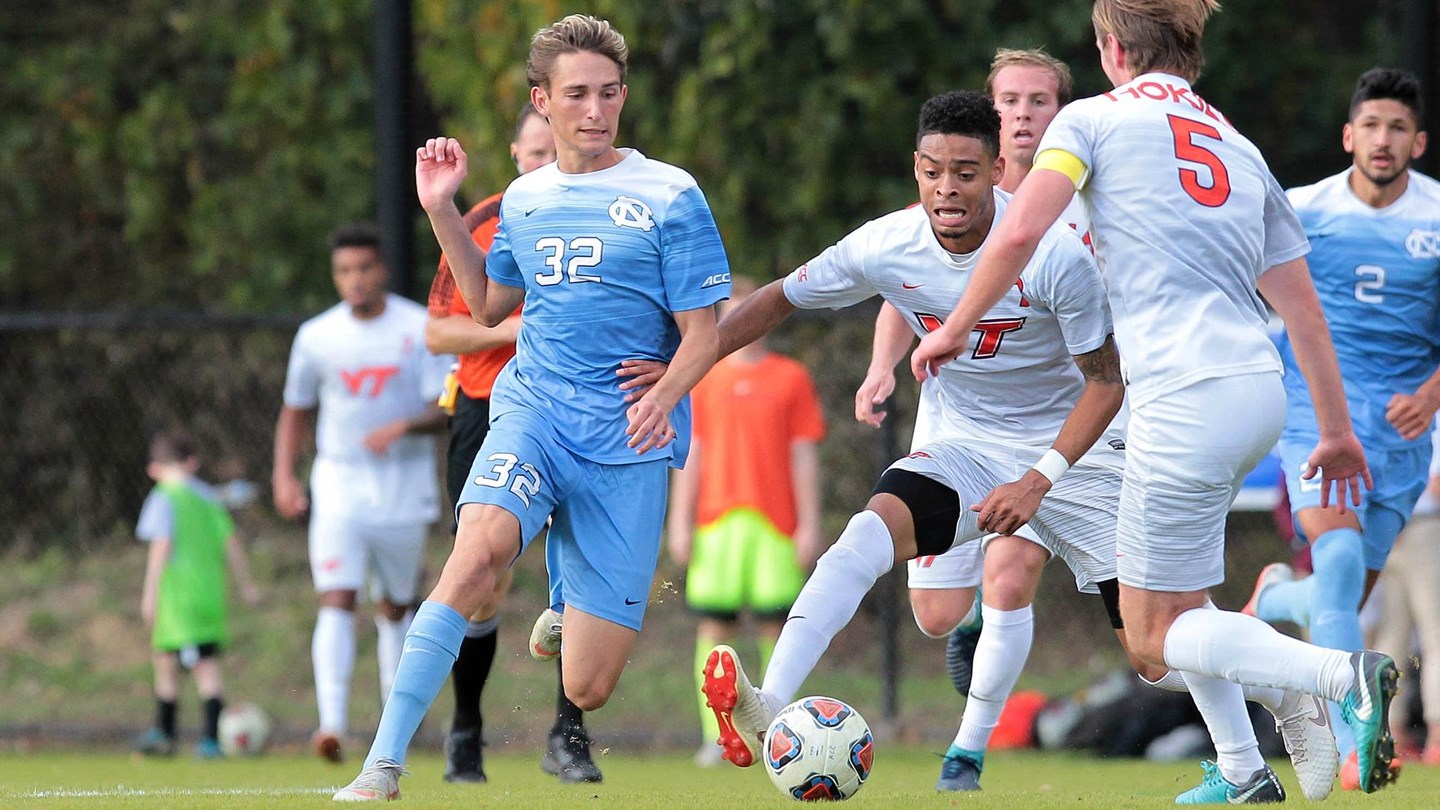 The UNC men's soccer team put together a 3-1 victory over the Wake Forest Demon Deacons on Saturday to clinch its second consecutive appearance in the U.S. Soccer Spring College Program championship game.
Last year saw the Tar Heels win the event in its inaugural season.
Alex Rose scored twice–once in each half–for UNC, while Mauricio Pineda added the Tar Heels' other goal.
Wake Forest trailed 3-0 before finally scoring with just 15 minutes left in the match.
Up Next:
The Tar Heels will face Virginia Tech in Winston-Salem next Saturday at noon for the title.
Photo via UNC Athletics