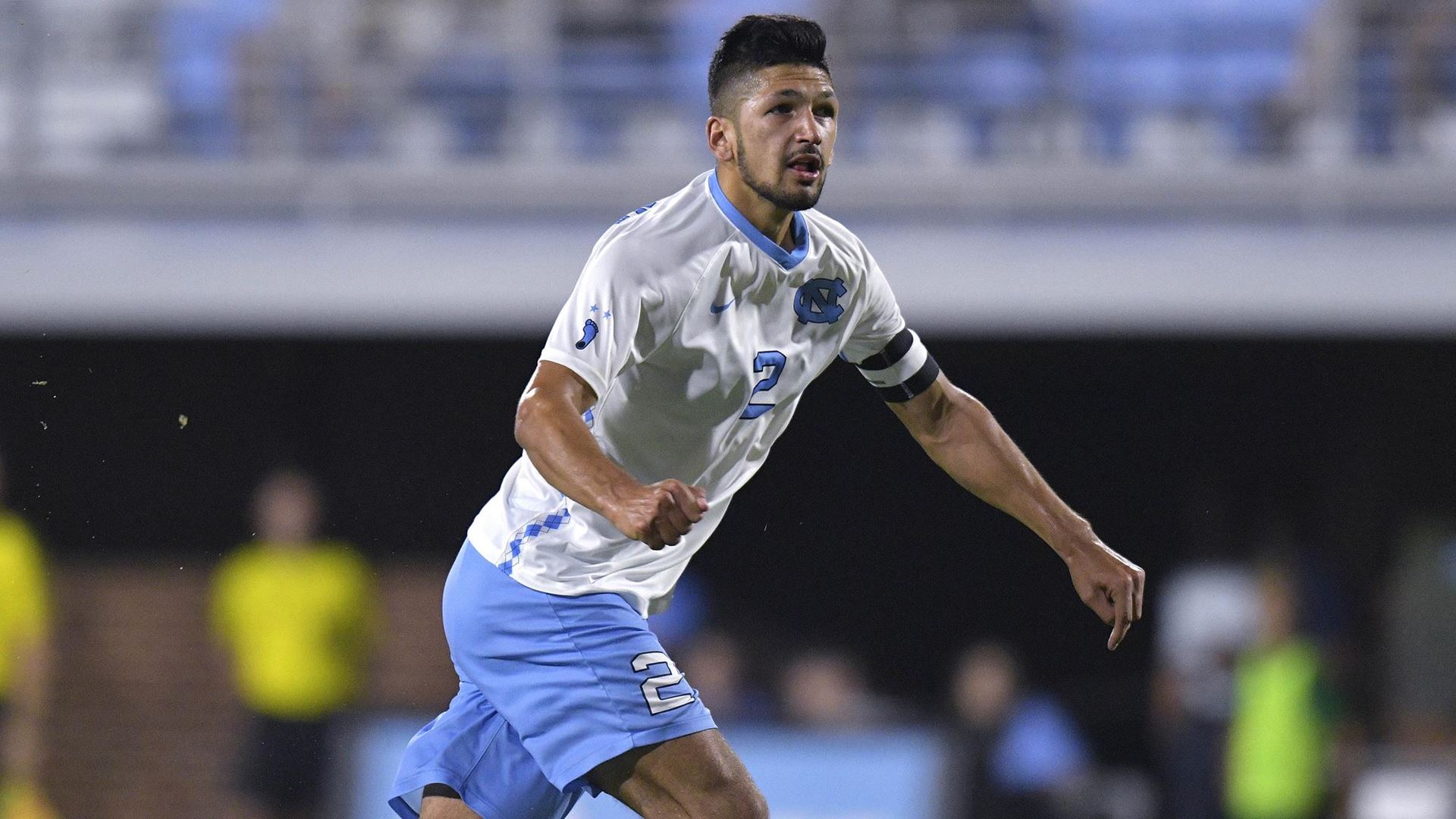 A pair of goals from senior Mauricio Pineda helped carry the No. 18 UNC men's soccer team to a 3-1 victory on Tuesday night in Chapel Hill over the West Virginia Mountaineers.
Pineda's goals came just 39 seconds apart midway through the first half, providing all the cushion the Tar Heels (7-2-2) would need to hold on for the victory.
West Virginia (6-4-1) cut its deficit in half in the 36th minute with a goal from Pau Jimenez Albelda, but UNC answered in the second half when freshman Jonathan Jimenez scored his first career goal to extend the Tar Heel lead back to two scores.
For the game, UNC put up a whopping 20 shots–including 16 in the first half–compared to only seven for the Mountaineers.
Up Next:
The Tar Heels get back into ACC play in their next match on Saturday, when they host Syracuse at 1 p.m.
Photo via UNC Athletics