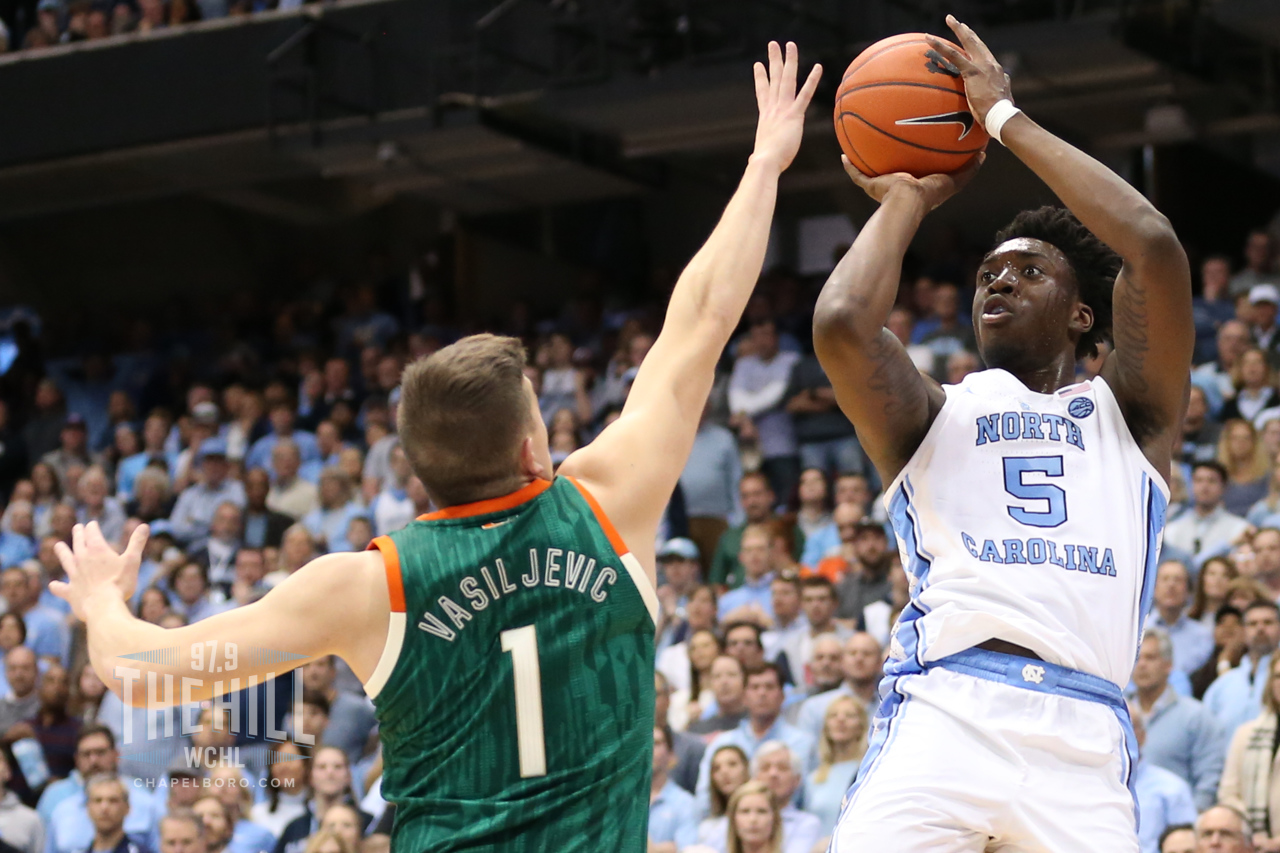 The Division I Men's Basketball committee conducted its annual selection orientation meeting this week, and released their list of the top 16 teams for the NCAA Tournament if the season were to end right now.
UNC was ranked as the No. 7 overall team, meaning it would be one of four No. 2 seeds in the tournament bracket alongside Michigan, Michigan State and Kentucky.
Duke, Tennessee, Virginia and Gonzaga were ranked as the four teams that would receive No. 1 seeds.
Committee chair Bernard Muir said that there was a strong consensus about the top seven teams in the country, which includes the Tar Heels.
The No. 3 seeds would be Purdue, Houston, Kansas and Marquette, while the No. 4 seeds would be Iowa State, Nevada, Louisville and Wisconsin.
For more information on the process used to determine these rankings, click here.
Photo via Todd Melet