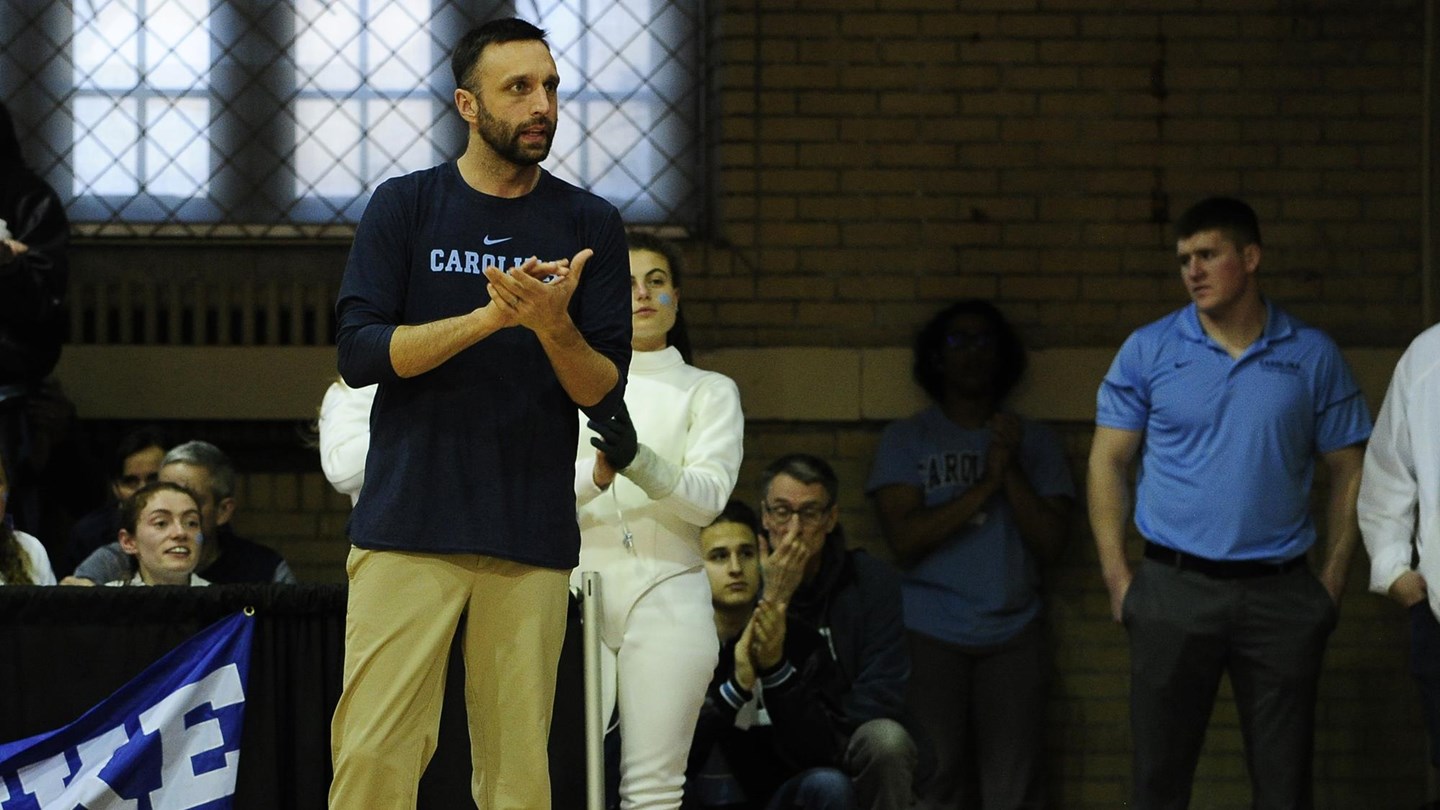 UNC head coach Matt Jednak was recognized Thursday as the ACC Women's Fencing Co-Coach of the Year, alongside Notre Dame's Gia Kvaratskhelia.
Jednak–a former athlete and assistant coach at UNC–just completed his first season as the head coach of both the Tar Heel men's and women's fencing teams. Under his leadership, the UNC women posted a 22-11 record and a second-place finish at the ACC Championships in February.
This marks the third time since 2015 when the ACC reinstated fencing as a conference sport that a Tar Heel coach has been honored by the ACC, with Jednak joining legendary coach Ron Miller in doing so. Miller had spent the previous 52 seasons as the head coach at UNC.
Photo via UNC Athletics