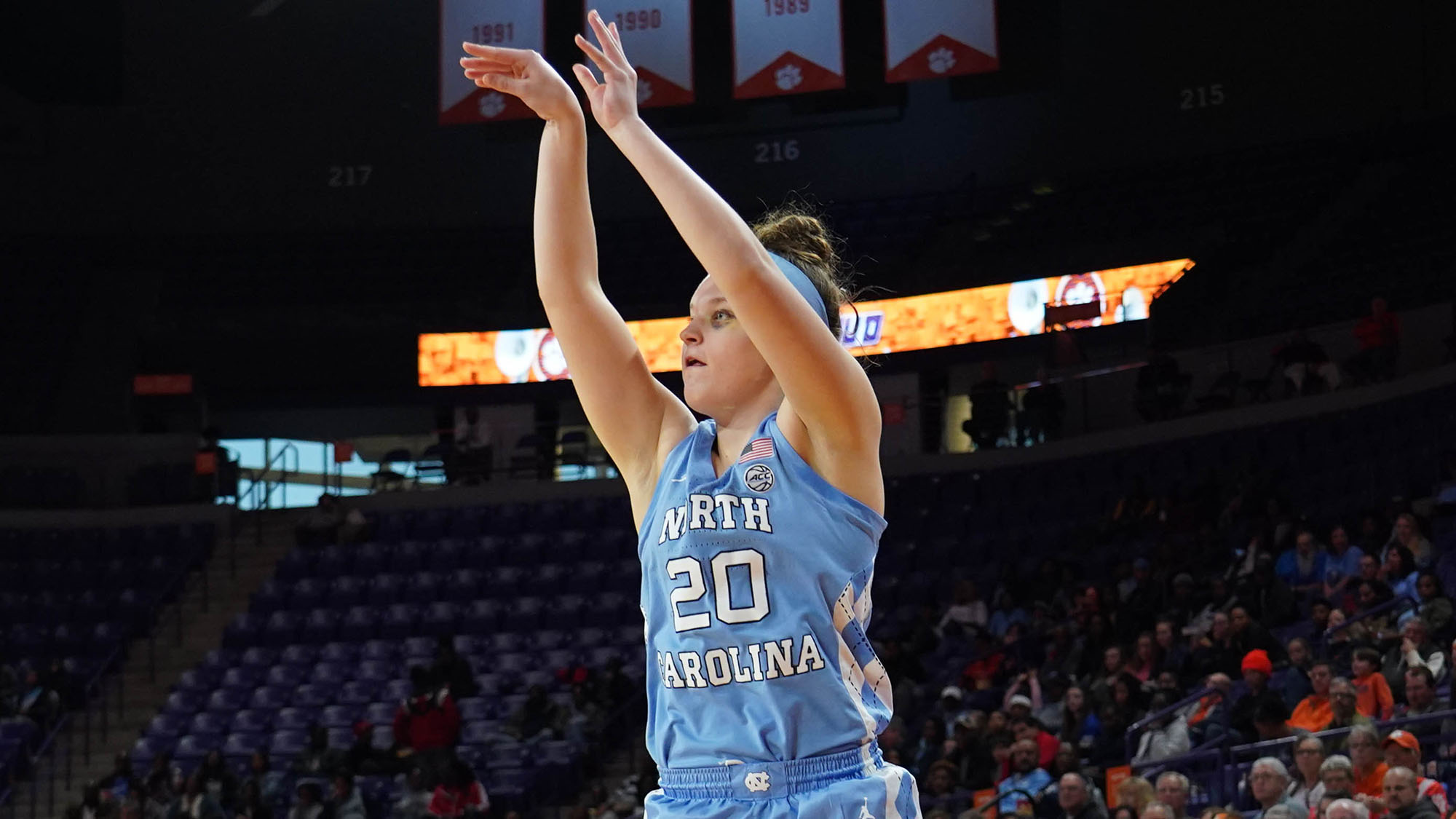 UNC senior guard Leah Church announced Wednesday she will forgo her final year of eligibility with the women's basketball team and graduating the school in December.
She joins graduate transfers Emily Sullivan and Naomi Van Nes, who are respectively transferring to Florida and Mercer, as the third upperclassman to leave the Tar Heel program this offseason.
In addition, guards Nia Daniel and Lexi Duckett had previously announced their intentions to transfer.
Head coach Courtney Banghart is welcoming in a talented recruiting class, her first full one leading UNC. It's headlined by five-star guard Deja Kelly, as well as sharpshooter Petra Holešínská — a graduate transfer from Illinois. Other incoming players include first-years Alexandra Zelaya, Alyssa Ustby, Kennedy Todd-Williams and Anya Poole. Poole is a five-star recruit while Zelaya is a four-star recruit, according to ESPN.
For her career, Church averaged 4.0 points per game in 88 appearances for the Tar Heels, often coming off the bench. Her career-high in scoring was a 13-point performance against Illinois on Dec. 5, 2019.
Church shared a message to the Carolina community to accompany her announcement on Wednesday.
— Leah Church (@leah_church3) June 25, 2020
Photo via UNC Athletics
Chapelboro.com does not charge subscription fees. You can support local journalism and our mission to serve the community. Contribute today – every single dollar matters.