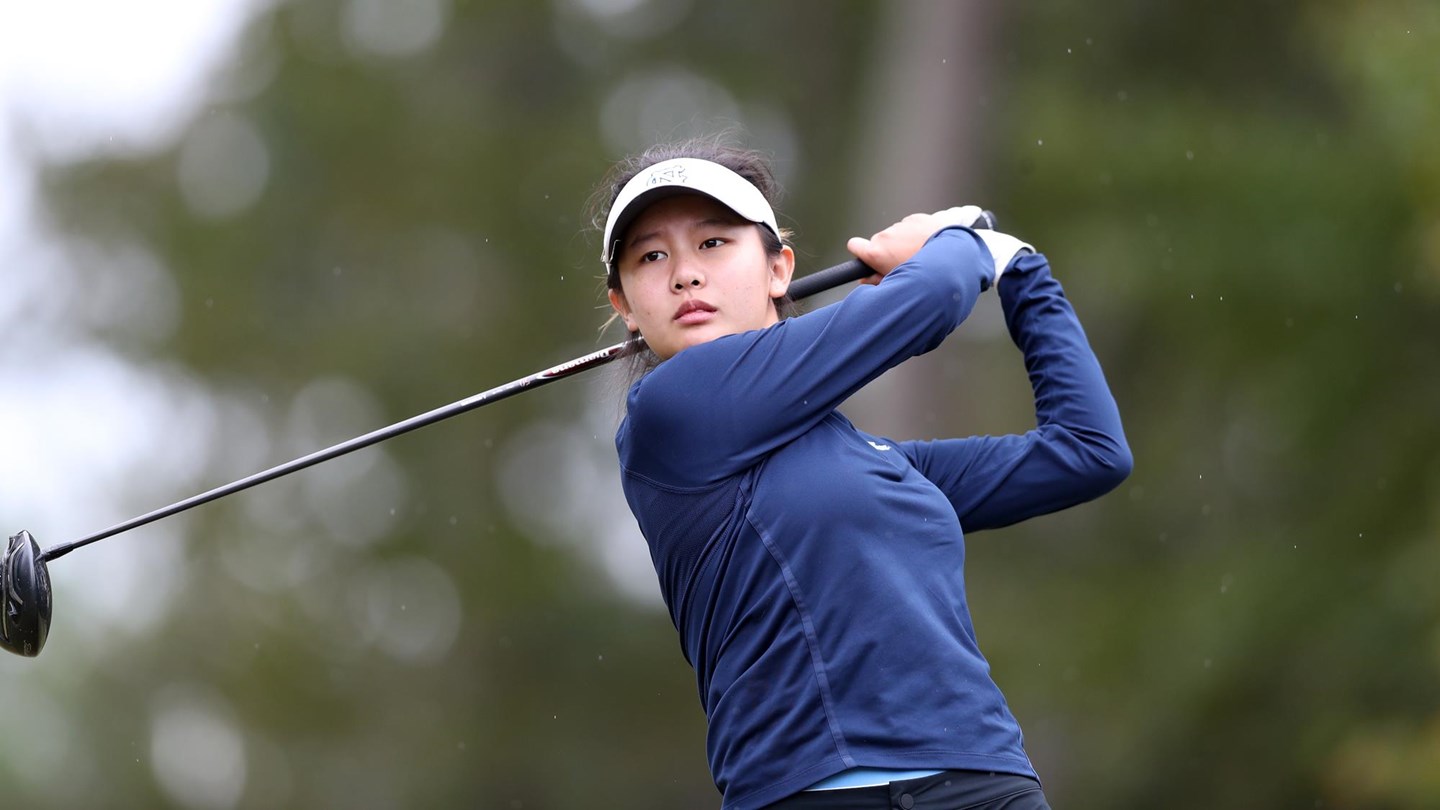 UNC freshman Jennifer Zhou was selected Thursday to this year's All-ACC Women's Golf Team, making her the first Tar Heel to accomplish that feat since the 2013-14 season.
Zhou–a native of Kunming, China–posted a stroke average of 73.25 in her first season as a collegiate player, a number good enough for second all-time in program history.
She started all but one of the Tar Heels' tournaments this year, taking home a career-best fourth place finish at the Bryan National Intercollegiate and a total of three top-10 finishes–including an eighth place finish at the ACC Championships.
Zhou's best round of the season was a five-under-par 67 at the Mason Rudolph Intercollegiate this past fall, a number that was also the second-best single round score in UNC history.
Next up for Zhou and the Tar Heels is the NCAA East Lansing Regional Tournament. That event is scheduled to run from May 6-8.
Photo via UNC Athletics