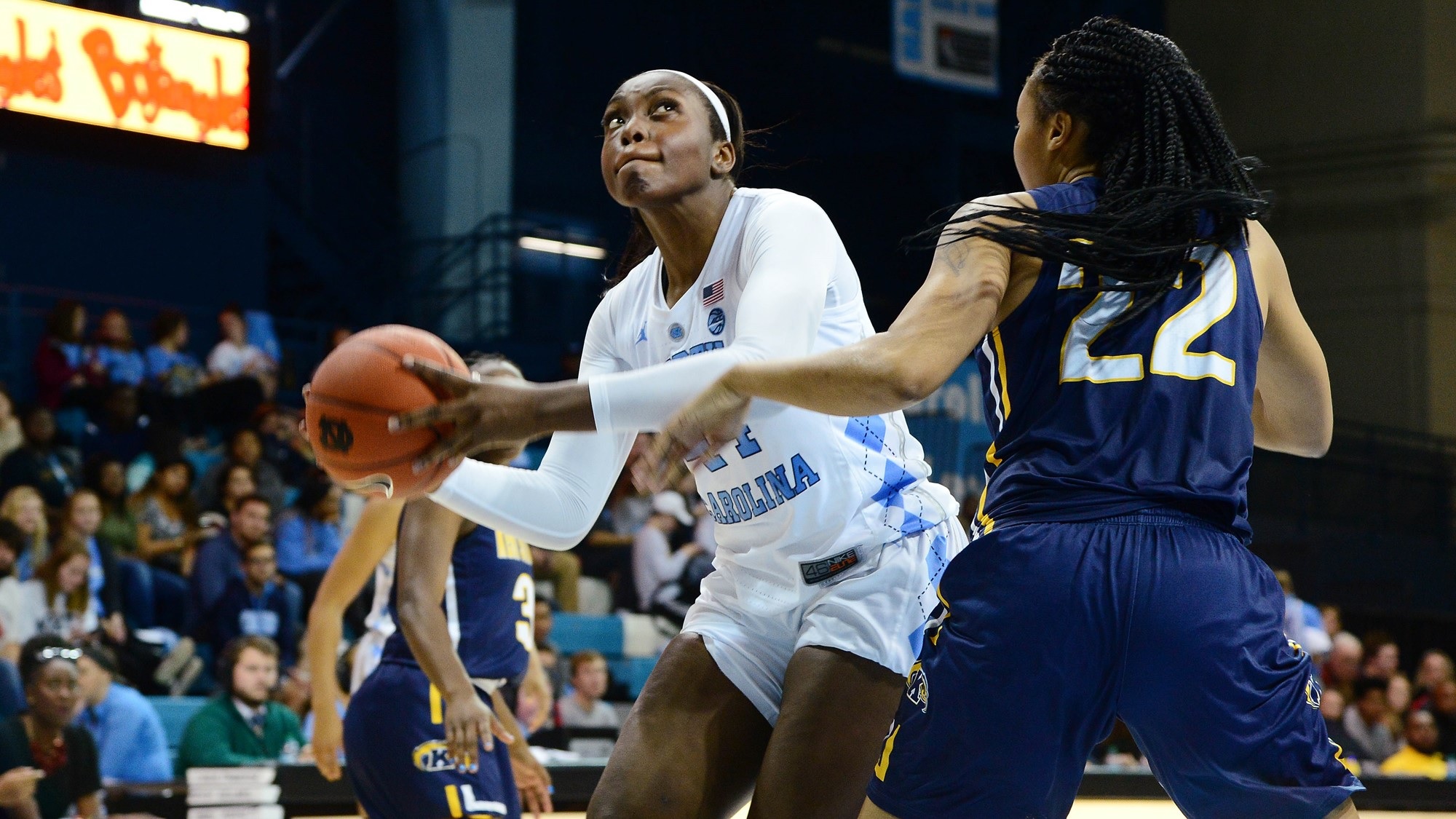 UNC sophomore forward Janelle Bailey will be competing at the upcoming 2019 USA Basketball Women's 3-x-3 National Championship event, which will be held in Las Vegas from May 3-4.
Bailey has previously won a gold medal at the 2017 FIBA 3-x-3 U18 World Cup playing under the same rules, which ultimately led to her being named USA Basketball's 2017 Female Athlete of the Year. 
The Charlotte native was a Second Team All-ACC selection this past season for her work with the Tar Heels, scoring 16.7 points and a team-high 8.7 rebounds per game.
She was also a top-10 finalist for the Lisa Leslie Award for the nation's top center.
Photo via UNC Athletics