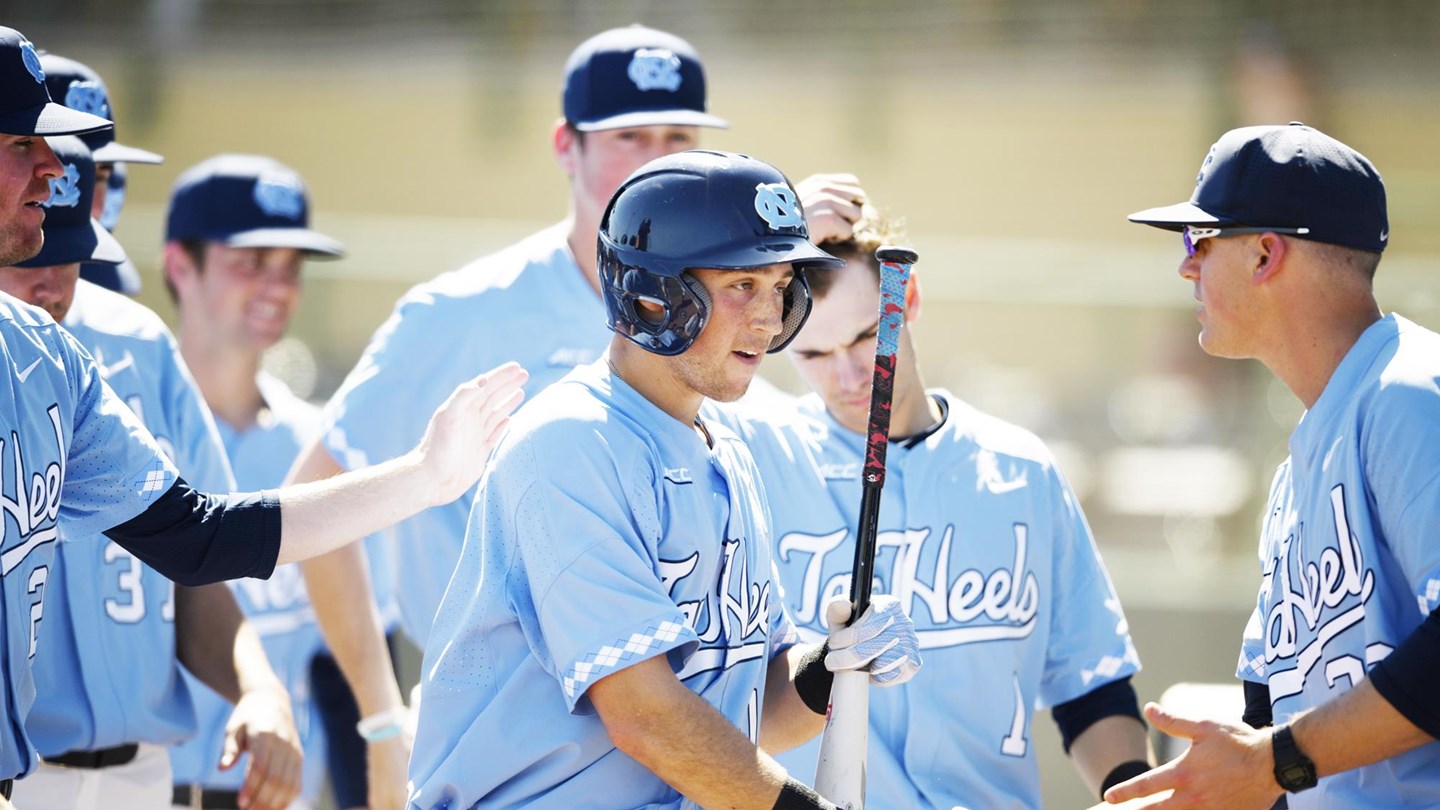 It took 10 innings–and a blown seven-run lead–but the sixth-ranked UNC baseball team squeaked out a 9-8 victory over the South Florida Bulls Sunday afternoon in Tampa, thanks to a clutch 10th-inning solo shot by sophomore Ike Freeman.
The home run by Freeman helped the Tar Heels (2-1) clinch the three-game series between the two teams, while also preventing what would have been a massive meltdown for the ages.
Ahead 8-1 entering the bottom of the seventh inning, UNC lost control on the mound and allowed South Florida (1-2) to battle back and tie things up.
Four Tar Heel relievers combined to walk four hitters, hit three more and surrender a trio of hits in the frame–including a tw0-run blast from South Florida first baseman Carson Ragsdale.
With all the momentum shifting over to the home side in an instant, sophomore reliever Austin Bergner entered the game for UNC in the eighth inning and quickly put a stop to the bleeding.
Bergner retired all nine hitters he faced, while striking out five of them, in order to earn the win for head coach Mike Fox and company.
After the South Florida offense was quieted back down, Freeman then led off the top of the 10th inning with his home run over the wall in left-center field–the hit that ultimately provided the difference.
In total, six different players drove in at least one run for UNC on Sunday–with catcher Cody Roberts leading the way by going 2-for-4 with a pair of RBIs.
Up Next:
The Tar Heels will now return to Chapel Hill to host UNC-Wilmington for their home opener at Boshamer Stadium on Tuesday. First pitch that day is scheduled for 3 p.m.
Photo via UNC Athletics