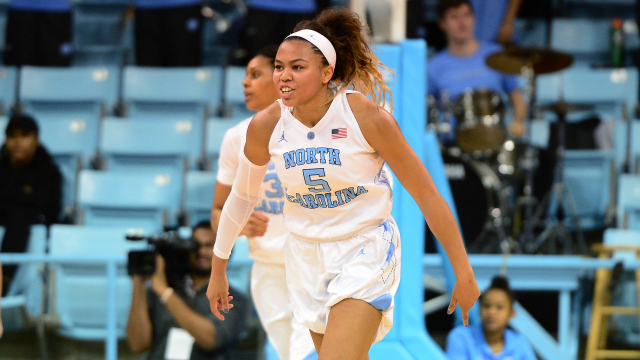 A report published Tuesday and updated early Wednesday morning by WRAL says that four players from the UNC women's basketball team are planning on transferring to other schools.
This news comes less than two days after the school announced a review of the program and placed the entire coaching staff on paid leave. On top of that, the program had just made its first trip to the NCAA Tournament in four years.
The players rumored to be transferring are sophomore Jocelyn Jones, juniors Stephanie Watts and Destinee Walker and walk-on Kennedy Boyd.
Watts is the most notable of the group, as she finished third on the team with a scoring average of 15.2 points per game this past season.
Walker, meanwhile played in just four games while Jones played in every game but saw just 14 minutes per night off the bench.
Boyd played only four minutes all season.
The only statement the school has made on the investigation is that it had hired a Charlotte law firm to "assess the culture of the women's basketball program and the experience of our student-athletes" after concerns were raised by student-athletes and others.
No specific issues have been detailed to this point.
Photo via UNC Athletics