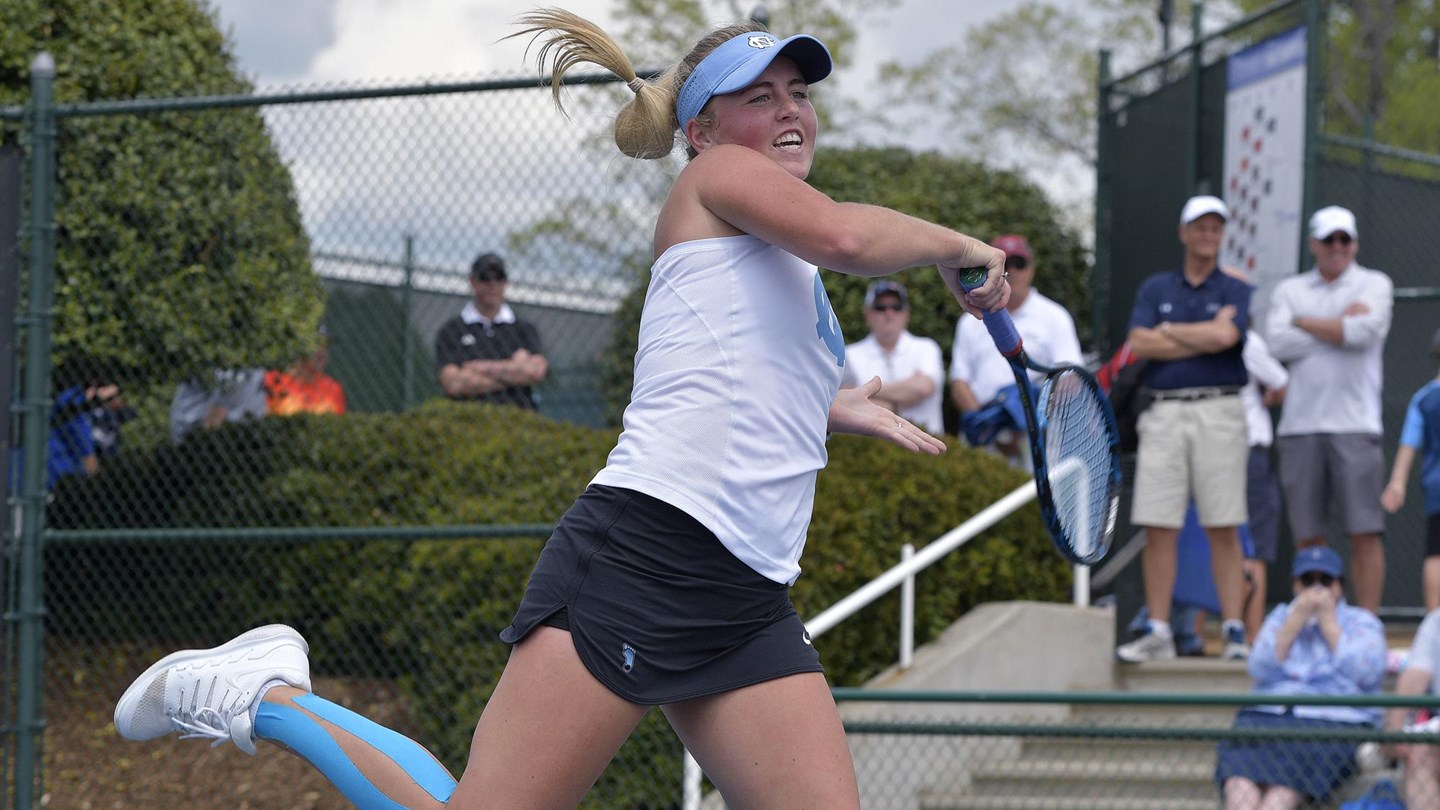 The ACC released its all-conference teams for women's tennis on Thursday, with four Tar Heels making the cut.
Makenna Jones was one of nine players overall named to the First Team, while Sara Daavettila, Alle Sanford and Alexa Graham each earned Second Team selections.
Jones was recently named the MVP at the ACC Tournament–an event the Tar Heels won for the third straight year–and has compiled a 33-4 record in singles competition so far. This includes a perfect 14-0 mark against ACC opponents, just the second ever posted by a UNC player.
Last year's ACC Freshman of the Year, Daavettila, and Graham each earned All-ACC honors for the second time. Daavettila posted a 29-11 record in singles play in 2018, while Graham's 24 singles wins in dual matches is tied for the most in the conference.
Sanford, meanwhile, is a freshman this year who began the season by winning the Oracle Masters Tournament in the fall. She earned her first All-ACC honor and finished the season with a 22-16 overall record.
For the full All-ACC women's tennis teams, click here.
Photo via UNC Athletics